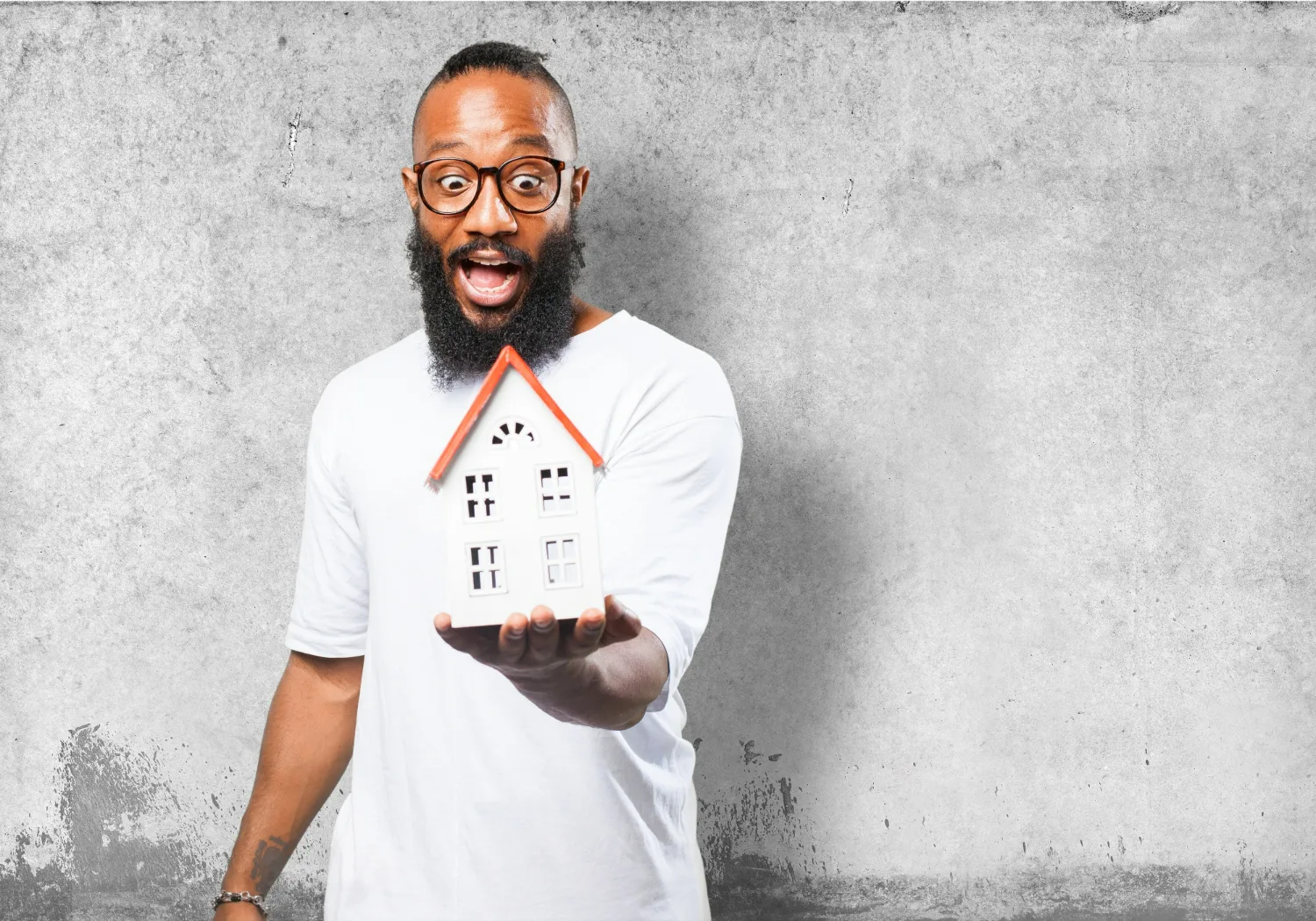 Purchasing a luxury apartment in Ghana can be an exciting yet challenging process. With the right real estate agent by your side, the experience can be greatly simplified. Real estate agents have insider knowledge on listings, pricing, negotiations and the documentation required. They act as guides through the entire transaction. For luxury apartments in particular, seasoned agents can provide value in multiple ways.
Real Estate Agents Helping to Conducting Market Research
Real estate markets fluctuate, especially the luxury segment. Prior to searching for apartments, your agent should analyze sales and pricing trends. They'll study the average price per square foot for different neighbourhoods, amenities, view premiums, and more. This helps set realistic expectations when reviewing listings. Agents contact industry colleagues to uncover off-market whisper listings. With their finger on the pulse of the local market, they know historical sales of specific buildings. The research equips you with critical data when evaluating options.
Accessing Off-Market Inventory
The most desirable apartments often sell before officially hitting the open market. Well-connected agents use their sphere of influence to get clients early access. Whether recently completed units or sales falling out of contract, seasoned professionals leverage relationships to reveal unlisted inventory. This provides you with more selection and the chance to buy before masses of potential buyers see it.
Representing Your Interests
Top real estate agents act as your representative during the buying process. They keep your personal information confidential if requested. Experienced negotiators apply tactics to garner reasonable prices and favourable terms. Agents advise you when offering too much or too little. They provide perspective on what's customary for the area and building. Confidently speaking on your behalf, they work to secure your ideal apartment.
Navigating Regulations and Disclosures
Real estate transactions involve reams of paperwork. This includes purchase agreements, various disclosures, homeowner association documents, and more. Experienced real estate agents help decipher the legalese. They ensure proper protocols get followed. For luxury apartments, agents ensure required disclosures get provided related to:
Property defects
Upcoming assessments
Financial health of homeowner associations
Special zoning regulations
Carefully reviewing documents protects you from undisclosed issues. Agents make sure your rights are protected.
Coordinating Needed Services
While you focus on big picture decisions, real estate agents handle critical details. They order inspections to uncover any potential problems. Agents coordinate with attorneys, lenders, title officers, inspectors, and insurance agents. They arrange complex tasks like payments, deeds, and mortgages. Real estate transactions have many moving parts. Letting an agent coordinate everything alleviates stress.
Providing Insights on Amenities and Features
Luxury apartments provide ample amenities to justify the increased prices. Real estate agents offer their first-hand perspectives on the value of amenities within a building. They provide views on whether facilities like gyms, pools, and lounges actually get used or not. Agents also know which units get the most desired views. They identify exteriors facing noise pollution or obstructions. You benefit from their many property tours to make the best selection.
Advising on Pricing and Financing
Even after the research and tours, pricing and financing an apartment purchase can get confusing. Agents run calculations on down payments, mortgages, interest rates, and closing costs. They provide guidance on structuring deals to maximize tax advantages. Experienced real estate agents educate clients on pricing adjustments for factors like higher floors, renovated interiors, and customized fixtures. Making well-informed choices leads to greater long-term satisfaction.
Negotiating Effectively
Few purchases require as much negotiation as real estate. Real estate agents apply proven techniques to secure favourable sale prices and contractual terms. They counter unrealistic asking prices with comparable sales data. For luxury apartments, agents negotiate related aspects like storage units, parking spaces, pets, subletting, and interior finishes. An agent reduces frustrations when navigating inevitable back-and-forth discussions with sellers. Smooth negotiations lead to win-win deals.
Connecting with Reliable Partners
From attorneys to contractors, real estate agents maintain networks of reliable partners. They connect clients to mortgage brokers able to source financing for luxury purchases. Experienced attorneys are recommended to review contractual paperwork. Quality inspectors get called to evaluate buildings and units before finalizing deals. The relationships real estate agents cultivate provide clients with reputable resources for all aspects of the real estate process. This further simplifies purchasing an apartment.
Helping with Relocation Logistics
Purchasing a luxury apartment often coincides with moving to a new city. Real estate agents assist with recommending trusted movers, internet/cable providers, and other services. They suggest ways to quickly adapt to a new community through networking events and neighbourhood tours. Agents even connect clients with respected concierge services able to handle tasks like registering vehicles. The logistics of relocating to a luxury building get simplified with an agent's assistance.
Providing Post-Purchase Support
The responsibilities of real estate agents don't end once you purchase an apartment. Reputable agents follow up to ensure you transition smoothly into the new home. They answer unexpected questions and share recommendations if issues emerge. Agents want you to be satisfied with the unit long after closing. They may even connect with former clients who've lived in the building to provide additional insights. The most client-focused real estate agents continue providing support well beyond just finding the apartment.
Working with a talented real estate agent takes the headaches out of buying a luxury apartment. They handle the intensive research, negotiations, paperwork, and logistics involved. Tap into their expertise so you can focus on the excitement of your new upscale home.
Conclusion
Purchasing a luxury apartment is a major financial decision that comes with unique complexities. Partnering with the right real estate agent provides expertise and insights at every turn. Their deep understanding of the market helps set expectations and reveal off-market inventory. Agents represent your interests during negotiations to secure prime amenities and pricing. They also coordinate needed services from attorneys to inspectors. For a smooth transition into your new upscale home, rely on an agent's continued post-purchase support. Contact VAAL Ghana, a respected real estate company developing the elegant Harmonia Residences in Accra, to begin your luxury apartment search. Their team makes the buying process efficient and enjoyable.
FAQ
What should I look for in a real estate agent for luxury apartments?
Seek out real estate agents with extensive experience in the luxury apartment segment. They should have strong local market knowledge and relationships with developers. Excellent negotiators who thrive on securing clients the best deal.
How can agents help me find off-market apartment inventory?
Leverage an agent's insider connections to access unlisted inventory not yet widely marketed. Well-networked professionals get early access to newly completed units and deals falling out of contract.
Do agents just find the property or facilitate the purchase too?
The best real estate agents not only locate an ideal luxury apartment but coordinate the entire purchasing process. They negotiate on your behalf, manage paperwork, conduct inspections, and streamline the closing.
What factors most impact pricing for luxury apartments?
Location, size, views, amenities, customized finishes, floor levels, renovations, and building prestige all contribute to luxury apartment pricing. Experienced agents understand the premiums commanded by these attributes.
Why should I use an agent instead of contacting listings myself?
Real estate agents have specialized expertise that makes the buying process smoother. They represent your interests in negotiations and coordinate all needed services through closing. Agents provide insights not available through independent research.