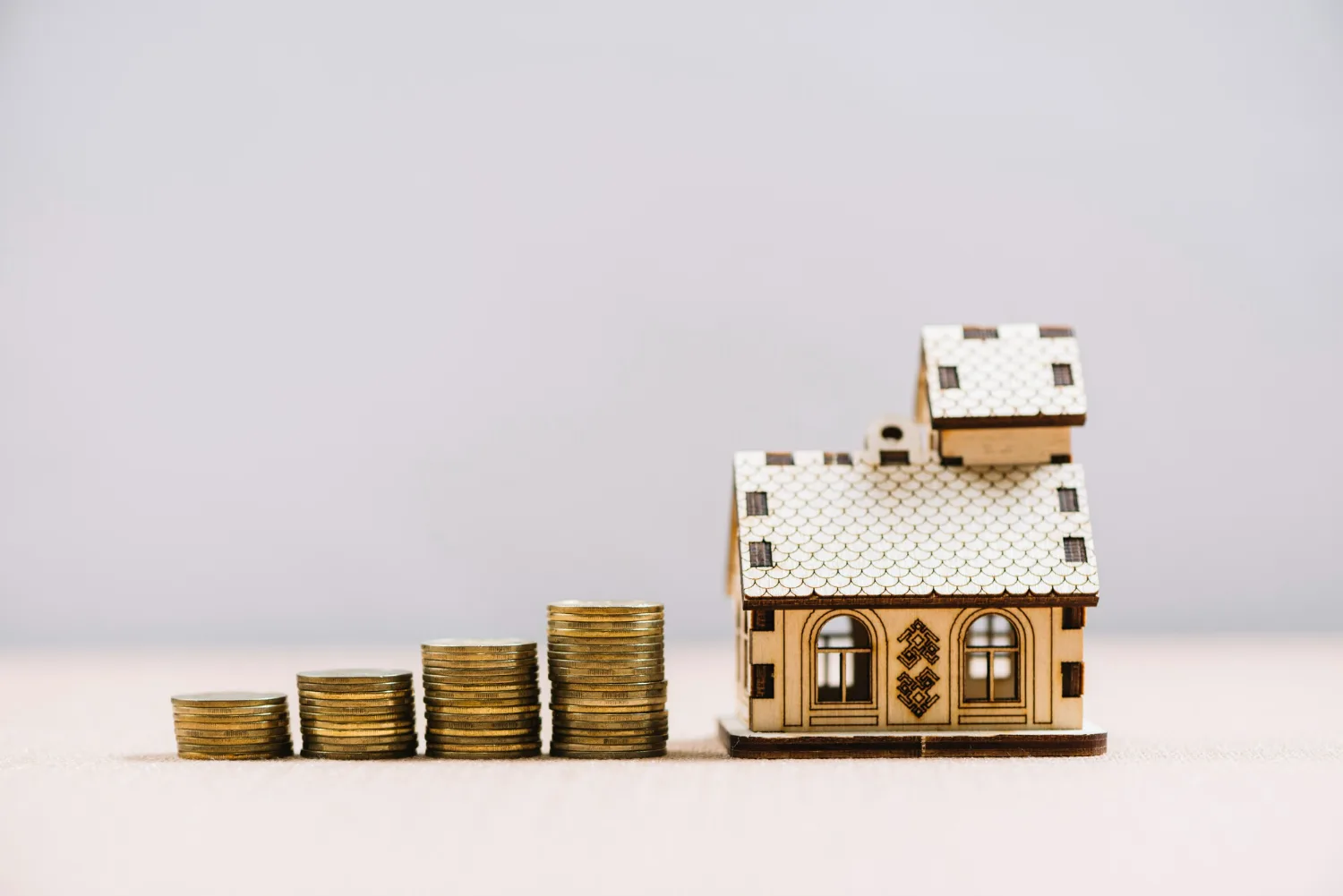 Real estate investment strategies can be a powerful tool for building wealth in Ghana. With the right strategies and approaches, real estate allows investors to generate passive income, benefit from appreciation, use leverage, and diversify their portfolios. However, real estate investing also comes with risks and requires significant upfront capital. By understanding the Ghanaian real estate market and implementing savvy techniques, investors can successfully navigate the terrain and accumulate wealth over time.
Overview of the Real Estate Market in Ghana
The real estate market in Ghana has grown substantially over the past decade, driven by population growth, urbanization, and a growing middle class. Accra and other major cities have seen a boom in housing demand, with increasing demand for high-end and luxury properties. There is also strong appetite for commercial real estate, retail, hospitality, and mixed-use developments. However, market transparency remains an issue, and there is an undersupply of professionally managed, income-generating properties.
Key Trends and Characteristics
Strong demand for affordable and middle-income housing, especially in urban areas
Increasing local and foreign real estate investment strategies into high-end residential and commercial real estate
Youthful, rapidly urbanizing population supporting demand for housing
Significant infrastructure development underway in major cities
Relatively high rental yields compared to other asset classes
Lack of financing options and difficulty accessing credit for buyers/developers
Complex land ownership and acquisition processes
Volatile currency and periods of macroeconomic instability
Residential Real Estate Investment Strategies
Investing in residential real estate can provide steady cash flow and capital growth over time. Here are some strategies to consider for the Ghanaian market:
Rental Properties
Purchasing homes or apartments to rent out can generate ongoing passive income. Yields for residential rentals in Accra tend to range from 5-10%, depending on the property type and location. When evaluating rental investments, focus on price-to-rent ratios, target tenant profiles, and property management considerations. Well-located, multi-family buildings and compounds are lower-maintenance options.
Affordable Housing
There is huge demand for quality, affordable housing across Ghana, especially in major urban centers like Accra. Developing inexpensive housing units to sell or rent using cost-efficient designs and materials can be profitable. Partnering with the government on subsidized housing projects also presents opportunities. Focus on locations near major employment centers.
Student Housing
Purpose-built student housing is an emerging niche with major potential, given the rapidly growing youth population and increasing university enrollment rates. Properties can be designed and furnished specifically to serve students, with amenities like gyms, shared kitchens, and study areas. Locations should have convenient access to major schools and universities.
Home Flipping
Flipping involves purchasing undervalued or distressed properties, renovating them, and reselling for a profit. Thorough due diligence is essential to avoid overpaying. Focus on cosmetic improvements and curb appeal to maximize value. Quickly reselling renovated properties enables reinvesting profits into new deals.
Commercial Real Estate Investment Strategies Options
In addition to residential real estate, Ghana's commercial property sector offers a range of options:
Retail Investments
Retail properties like shopping malls, strip centers, and standalone stores can provide steady rental income streams. With Africa's youngest population, Ghana has growing consumer demand. Focus on securing strong tenant mixes and advantageous lease terms. Triple net leases with tenants covering taxes, insurance and maintenance are ideal.
Office Buildings/Spaces
Office investments can generate stable income, especially with quality tenants signing long-term leases. Older Class B/C office buildings can be purchased at discount prices for value-add upgrades. New Grade A construction in tight supply also offers upside potential. Key locales to target are Accra's central business districts and emerging suburban hubs.
Hospitality Assets
Hospitality real estate like hotels, resorts and serviced apartments benefit from Ghana's expanding tourism industry. Align locations in proximity to airports, attractions, and convention centres. Branded properties can reduce risks. Focus on value-oriented options in underserved segments versus directly competing in luxury tier.
Healthcare Properties
Healthcare real estate provides defensive, recession-resistant income streams. Properties leased to hospitals, clinics, laboratories and medical offices can deliver strong yields. Locations near rapidly growing residential catchments are ideal. Build-to-suit developments can be negotiated to meet specific tenant needs.
Warehouses & Industrial
Industrial assets like warehouses, manufacturing facilities and distribution centres offer upside tied to Ghana's ongoing economic development. Proximity to ports, highways, rail lines and airports boosts value. Well-located single tenant net lease properties can produce especially reliable income. Sale-leasebacks also present win-win opportunities.
Mixed-Use Developments
Mixed-use projects combining residential, retail, hospitality, entertainment, and office spaces within master-planned communities are increasingly popular in Ghana. These unique properties can generate strong rents and provide operational efficiencies when aligned with market demand. However, they require significant upfront investment and development expertise.
Smart Real Estate Investment Strategies and Tips
Beyond property types, implementing the following strategies can support real estate investing success in Ghana:
Focus on Prime Locations
Location is key – properties in core urban nodes like Accra and Kumasi City Center or along major transportation corridors will see the strongest tenant/buyer demand and highest rents/prices. Plot values in these prime areas are more resilient to downturns. Proximity to amenities is also important.
Conduct In-Depth Market Research
Thoroughly research demographics, employment projections, infrastructure developments, housing supply/demand dynamics, and real estate cycles to identify emerging opportunities and avoid overpriced assets. View properties in person before purchasing.
Utilize Experienced Partners
Find trusted local partners like property managers, brokers, and contractors to navigate complex transactions and help operate/add value to assets. Experts can handle issues foreign investors may be unfamiliar with.
Optimize Financing Terms
Interest rates for mortgages and construction loans are quite high in Ghana, so maximize leverage prudently. Seek loan terms of 5+ years to allow sufficient time to execute business plans. Have clear exit strategies for refinancing or repaying debts.
Account for Currency Risks
Ghana's currency, the Cedi, has faced volatility and depreciation pressures against the US Dollar. Use local financing whenever possible. Add cushions to underwriting assumptions to account for exchange rate fluctuations.
Insure Against Political Uncertainty
While Ghana remains one of Africa's most stable democracies, insure investments against risks like eminent domain and expropriation. Diversify across multiple projects to mitigate concentration in a single asset.
Hire Local Service Providers
Retain respected law firms, accounting professionals, and contractors locally to efficiently handle tasks like permitting, constructions, renovations, tax filings, and resolving disputes. Lean on their market expertise.
Tax Considerations for Real Estate Investors
Navigating Ghana's tax code is essential for real estate investors. Here are some key factors to keep in mind:
Rental income is taxed at standard corporate income tax rates, which currently range from 1-25% depending on company structure and size.
Gains from selling properties are subject to a 15% capital gains tax.
Interest expenses are tax deductible, making real estate investments highly tax-efficient.
Consult experienced accountants when structuring deals to maximize write-offs and after-tax returns.
Withholding taxes may apply to repatriation of rental income, interest, royalties and capital gains to foreign investors.
Various property taxes must also be factored into operational costs.
Setting up entities in free zones can qualify for tax holidays and other benefits.
Opportunities for Real Estate Private Equity in Ghana
Given the capital-intensive nature of real estate investing, partnering with private equity can be an advantageous route to participate in Ghana's property sector:
Access to Bulk Capital
PE firms provide access to large capital pools needed for major developments or portfolios of assets, which individual investors would unlikely be able to deploy independently.
Risk Mitigation Through Diversification
By funding a range of projects and property types across multiple geographic markets, PE funds can effectively mitigate concentration risks.
Local Market Knowledge
Established funds possess specialized experience navigating Ghana's complex real estate landscape. Their deal sourcing networks and bench of service providers are invaluable.
Management Support
Fund managers actively oversee investments and implement value creation strategies. Investors benefit from time savings plus expert asset, construction and property management.
Liquidity and Exit Options
PE structures provide clearly defined timelines and options for liquidating shares (e.g. through IPOs). This addresses a key downside of real estate being an illiquid asset class.
Overall, partnering with experienced private equity firms helps real estate investors capitalize on Ghana's immense opportunities while prudently managing risks.
Case Study: VAAL Real Estate's Harmonia Residence Development
VAAL Ghana is a prime example of a real estate private equity firm successfully developing high-quality projects in Accra's most desirable neighbourhoods. Their Harmonia Residence development exemplifies smart design and positioning:
Location
The property is superbly located in Airport Residential Area – one of Accra's most exclusive suburbs. Proximity to Kotoka International Airport along with shopping malls, international schools, and business hubs makes the site a preferred address.
Product Type
VAAL is developing modern 1, 2, 3 and 5 bedroom apartments, along with exclusive penthouses – aligning with rising demand for well-appointed urban living spaces amid relatively limited supply.
Premium Positioning
With refined finishes, cascading terraces, and lush tropical landscaping, the project is designed for affluent Ghanaians, foreign executives, and diplomacy tenants seeking a prestigious address.
Scalable Master Plan
The development's multi-phase approach enables tailoring subsequent buildings to evolving market preferences. Additional amenities can also be added.
Local Partnerships
VAAL has assembled a seasoned team of Ghanaian construction and project management partners to expertly deliver Harmonia Residence.
Overall, the project's meticulous planning, positioning and partnerships provide a blueprint for real estate investment strategies success in Ghana.
Key Takeaways for Real Estate Investing in Ghana
In summary, here are the key guidelines for strategically building wealth through real estate in Ghana:
Target residential rentals and affordable housing to tap into Ghana's housing supply shortage.
Focus commercial investments on defensive asset classes like healthcare and mixed-use developments.
Partner with experienced local players who can navigate the complex landscape.
Conduct rigorous due diligence and underwrite investments conservatively to account for risks.
Structure deals to maximize leverage and tax efficiency.
Emphasize prime urban locations with strong long-term prospects.
Diversify across property types and geographic areas to mitigate project-specific risks.
While the market has its challenges, Ghana's continued urbanization and economic growth provide a compelling backdrop. By taking a strategic, research-backed approach, real estate investments can deliver outsized risk-adjusted returns and build wealth for investors over time.
Frequently Asked Questions
What are the most important things to consider when investing in real estate in Ghana?
The most important considerations are the location, type of property, local partnerships, and financing terms. Focus on prime areas in major cities. Target residential, commercial, or mixed-use assets aligned with market demand. Collaborate with experienced local players. And optimize leverage and interest rates. Conducting in-depth research is also key.
What are the main risks of investing in real estate in Ghana?
Key risks include illiquidity given long investment horizons, currency fluctuations and depreciation, high borrowing costs, political uncertainty, lack of market transparency, difficulty securing tenants long-term, and reliance on local partners. Conservative underwriting and diversification help mitigate these.
How can foreign investors access real estate deals in Ghana?
Foreigners can access deals directly through local brokers or developers, or by partnering with private equity funds that source transactions. Getting connected to networks of local real estate professionals is key. Legal entities must be set up appropriately to purchase property as a foreigner.
What types of properties provide the best rental yields in Ghana?
Multi-family compounds targeted at young professionals and families tend to provide the highest yields, along with affordable suburban homes for medical students and lower-middle income tenants. Retail and hospitality assets also generate strong incomes.
What are the main differences between Accra and Kumasi's real estate markets?
Accra has more high-end development, higher prices per square foot, and better infrastructure. Kumasi offers cheaper land and construction costs but lacks scale. Both have undersupplied office and middle-income housing markets. Accra sees more foreign investment.