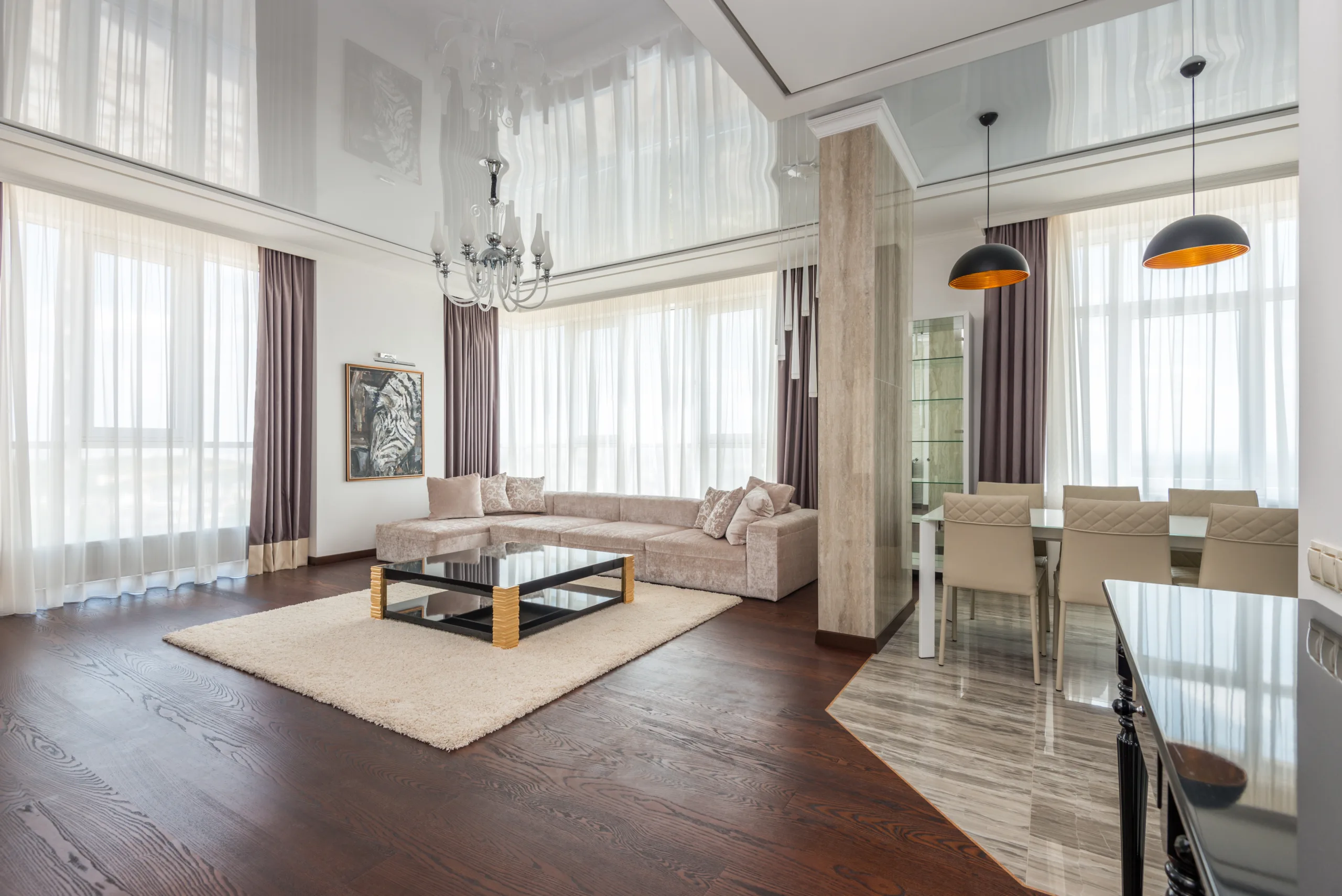 Ghana's real estate sector has seen tremendous growth in recent years, especially in the luxury apartment segment. As more high-end developments come up across the country, particularly in Accra and Kumasi, it becomes crucial for potential residents to evaluate the amenities on offer. Choosing a luxury apartment home is a major decision that requires careful consideration of factors like location, pricing, unit sizes, and amenities, among others.
This article provides a detailed guide on the essential amenities to look out for when assessing luxury apartments in Ghana. We also offer tips on evaluating the overall value and quality of amenities provided.
Prime Location
One of the top factors to evaluate in a luxury apartment is its location. Prime locations allow easy access to necessary amenities and facilities. When viewing apartments, consider proximity to:
Central business districts
Highways and major roads
International schools
Hospitals
Shopping malls
Restaurants
Recreational spots like parks, clubs, and gyms
Ideally, the apartment should be a short drive from arteries connecting different parts of the city. Being centrally located or close to your workplace is a major plus. Avoid apartments in remote areas or with limited road access.
Ample Parking
Parking is a serious concern, especially in cramped city neighbourhoods. The high cost of garage parking makes it a valuable amenity in luxury apartments. Assess both outdoor and indoor parking:
Number of spaces available
Allocated or unallocated spots
Sheltered or open-air outdoor parking
Security features like CCTV surveillance and access control
Additional parking for visitors
Adequate lighting and ventilation in indoor parking
The availability of sufficient secure parking on the premises provides great convenience for residents with vehicles.
Spacious Apartment Sizes
While location and parking are critical, the apartment unit itself matters most. Evaluate the sizes of units on offer to ensure they match your spatial needs.
Aspects to review:
Total square footage of units
Floor plans and layouts
Number of bedrooms and bathrooms
Size of rooms – especially living areas
Availability of multi-level units
Provisions for in-home office spaces
Luxury apartments should provide spacious, intelligently designed units with roomy bedrooms and ample living areas. Flexible floor plans also allow customization to suit residents' lifestyles.
High-End Finishes
The quality of finishes speaks volumes about the luxury quotient of an apartment. Scrutinise aspects like:
Flooring – hardwood, marble, tiles, wall-to-wall carpeting
Bathrooms – material finishes, showers, bathtubs, faucets
Wardrobes and closet organisers
Kitchen cabinets, countertops and backsplashes
Energy-efficient window frames
Home automation features
Washer/dryer provisions
Opt for modern, durable finishes that offer both aesthetics and functionality. Also, assess smart home technologies that provide convenience and security.
Resort-Style Facilities
One key characteristic of luxury living is access to hotel-like amenities within the residential premises. Evaluate the recreational and leisure facilities available onsite:
Swimming pools
Gym and fitness centre
Clubhouse
Sports courts
Children's play areas
Landscaped gardens, walking trails
Barbecue/lounge areas
Spa, sauna, steam rooms
Movie theatre
Golf simulator, pool tables
Such facilities provide the perfect antidote to stressful urban living. Shared amenities also nurture a sense of community among residents.
24/7 Manned Security
Security is a prime requirement, not a privilege, for luxury apartments in Ghana. Assess the security arrangements:
Guard booths at entrances/exits
Intercom systems
Keycard or biometric access control
Burglar-proofing – grills, alarms, etc.
Surveillance systems – CCTV, cameras
Regular patrols by security personnel
Rapid response teams
Controlled access to outsiders/visitors
Safe visitor parking
The apartment management should provide round-the-clock professional manned security suited for an elite development. Look for a layered defence system covering all vulnerable areas.
Backup Power Supply
Given Ghana's challenges with reliable power supply, a backup electric system is essential. Evaluate the available provisions for power backup:
Capacity of generators or inverters
Coverage of common areas and residences
Fuel supply arrangements for generators
Automatic changeover from the main grid in case of outages
Periodic testing and maintenance
Staff training on electrical systems
Choose an apartment with sufficient generator capacity to run elevators, and safety systems, and provide power for residential units during blackouts.
Excellent Property Management
Assessing the property management team is key when selecting an apartment. Look out for:
Reputation and experience of the management company
Qualifications and training of personnel
Responsiveness in addressing issues
Digital systems for managing utilities, payments, etc.
Standard processes for repairs/complaints redressal
Friendliness of front desk and security staff
General upkeep and cleanliness
Financial stability and transparency
An efficient and proactive management style inspires confidence and ensures a smoothly run establishment. Avoid complexes with unprofessional operations.
Strong Tenant Vetting
Living alongside principled, law-abiding neighbours enhances your luxury apartment experience. The property management should have a rigorous tenant approval process, including:
Thorough background/identity verification
Creditworthiness checks
Requesting tenant references
Ensuring the legal residency status of foreigners
Checking any criminal history or red flags
Review of tenant occupation and number of occupants
Such careful screening minimises risks for other residents within the gated community.
Strategic Payment Plans
As a luxury development, rental rates and payment plans are unlikely to be basic. Look into:
Rental prices per month
Expected annual increments
Payment frequency – monthly, quarterly, etc.
Discount for advance lump sum payments
Accepted payment modes
Associated processing fees
Late payment penalties and interest
Security deposit amounts
Opt for apartments that offer transparent and flexible payment systems that suit your financial plans.
Conclusion
The mark of a truly luxury apartment lies in providing premium amenities, facilities, construction quality, and service standards. Location, parking availability, spacious units, and security systems should be non-negotiable when evaluating luxury rentals in Ghana. Assess the property holistically across all aspects covered above before deciding if it is the right upscale home for you. Pay close attention to the adequacy and maintenance of amenities provided. Ensure they justify the premium rental pricing. With careful prior evaluation, you can make the right choice that meets your lifestyle needs and expectations.
Ready to experience the epitome of luxury living in Ghana? Look no further than VAAL Ghana's prestigious Harmonia Residence. Our commitment to excellence shines through in every aspect of these premium apartments. From prime locations with easy access to key amenities, spacious units designed for your comfort, and top-notch security features, to resort-style facilities that redefine urban living – Harmonia Residence has it all.
Imagine waking up to the panoramic views of a beautifully landscaped garden, enjoying a swim in the sparkling pool, or unwinding in the spa and sauna after a productive day. Our 24/7 manned security, backed by cutting-edge surveillance systems, ensures your peace of mind at all times.
Ghana's power challenges are no match for us. With robust backup power systems, including full-capacity generators, you can rest assured that you'll never be left in the dark.
But that's not all. Our dedicated property management team ensures seamless operations, responsive service, and impeccable maintenance standards. We've carefully screened our community to bring you the best of neighbours, fostering a sense of belonging.
Experience the ultimate in luxury apartment living with Harmonia Residence – where every amenity and detail is designed to elevate your lifestyle. Make your move today and discover a world of unparalleled elegance and comfort.
Learn more about Harmonia Residence and secure your upscale home in the heart of Ghana.
FAQs
Q1: What are the most important factors when assessing luxury apartments in Ghana?
The location, size of units, quality of finishes and appliances, security systems, backup power, parking provisions, and recreational facilities onsite should be top considerations. Also, review the management team and their processes.
Q2: How much parking should a luxury apartment provide?
At a minimum, one covered parking spot per residential unit. Additional open parking for visitors, unallocated spaces, as well as reserved bays available at extra cost make for better amenities.
Q3: What security features are expected in luxury complexes?
24/7 manned security, access control systems, extensive CCTV coverage, a multi-layered defence design, trained patrol teams, and rapid response capability in emergencies.
Q4: Should luxury apartments have backup generators?
Yes, full capacity diesel generators capable of running elevators, safety systems, and providing power to residential units in case of outages are a must.
Q5: What should you check about the property management team?
Their reputation, staff qualifications, responsiveness, use of technology, processes for repairs and complaints, financial strength, and general upkeep of premises.