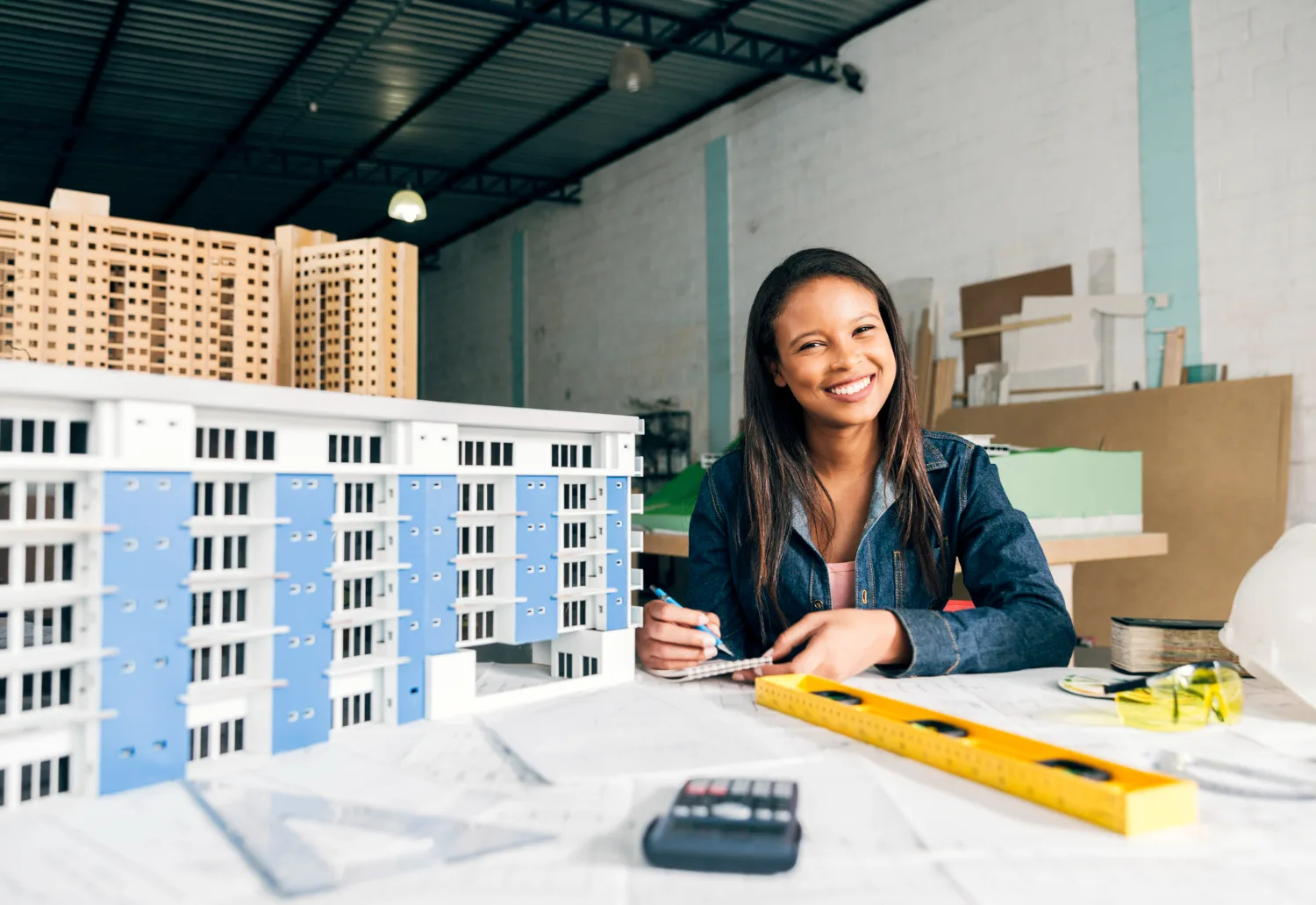 Ghana's real estate market, especially in the luxury segment, has been growing rapidly in recent years. With improving infrastructure, a growing middle class, and increased demand from foreign investors, buying a luxury apartment in Ghana can be a worthwhile investment. Here is an in-depth guide to everything you need to know about purchasing a high-end apartment in this West African nation.
Overview of the Luxury Real Estate Market in Ghana
The luxury real estate sector in Ghana is still developing but has seen significant growth over the last decade. Accra, the capital city, has become a hub for upscale residential development. Other cities like Takoradi, Kumasi, and Tamale are also witnessing new luxury projects.
According to industry experts, the luxury market has witnessed impressive growth in transaction values and sales volume over the past 5 years. Land prices in prime areas have appreciated considerably as well. With improving socio-economic conditions, real estate analysts predict continued rapid growth annually in the future, driven by foreign investment, rising incomes, and urbanisation.
Premium Locations to Buy Luxury Apartments
When looking to purchase a high-end apartment in Ghana, location is a major factor that impacts pricing and investment returns. Here are some of the top premium locations in cities like Accra and Kumasi that real estate advisors would recommend considering:
Accra
Cantonments – The prime residential suburb of Accra with upscale homes, shopping, restaurants, and hotels.
Airport Residential Area – A key hub for expatriates with new luxury developments.
Roman Ridge – An affluent neighbourhood close to business districts.
East Legon – A planned residential area with gated communities, malls, and office parks.
West Legon – An established high-end suburb with amenities and accessibility.
Kumasi
Ahodwo – A prime area in the city centre with new luxury apartments.
Kentinkrono – A planned development hub for the wealthy with villas and modern high-rises.
Kabarnet Gardens – A gated community with a golf course, clubhouse, and upscale homes.
Royal Golf Estates – Luxury apartments set around an 18-hole golf course.
Abrepo – Up and coming area with new branded apartments.
Factors Impacting Pricing of Luxury Apartments
The prices of high-end apartments in Ghana depend on several factors:
Location – Established luxury areas generally command higher prices compared to upcoming areas. Beachfront properties also tend to be more expensive.
Project developer – Branded projects from top developers tend to have a premium price.
Facilities & amenities – Luxury facilities like pools and gyms impact prices.
Apartment size – Larger 3 and 4-bed options have a higher per square metre rate.
Finishes – Hardwood floors, imported tiles, and other upgrades add premiums over standard finishes.
Security – Gated communities with 24/7 security and guards have higher prices.
Scarcity – Limited availability apartments like penthouses or downtown units tend to cost more.
Higher floors or special views – Some apartments command a premium.
Comparing Buying vs Renting Luxury Apartments
Both buying and renting have merits depending on one's budget, goals, and needs. Buying offers long-term capital growth. Renting provides more flexibility. Factors that typically favour buying include planning to stay long-term, wanting to leave an inheritable asset, and seeking investment gains. Factors favouring renting are being in Ghana short-term, valuing a mobile lifestyle over investment, and wanting to avoid purchase costs and taxes. Examining one's specific circumstances helps determine whether buying or renting luxury real estate in Ghana makes more sense.
Financing Options for Buying Luxury Apartments
Cash transactions are common for luxury purchases in Ghana. But financing options are also available, such as mortgages from local and international banks, home equity loans against existing properties, payment plans from developers, private lending, and offshore financing. Islamic financing options are also available. Such alternatives can facilitate purchase for buyers who may not have sufficient cash readily available.
Key Steps for Buying Process of Luxury Apartments
Though the process varies across projects, some typical key steps to buying a luxury apartment in Ghana may include:
Researching locations, developers, and listings that match one's preferences.
Visiting shortlisted options to assess the area, amenities, and pricing.
Performing due diligence on factors like taxes, utilities, legal status, etc.
Evaluating and selecting suitable payment plans.
Negotiating offers and signing letters of intent with developers.
Reviewing and executing the contract of sale with lawyers.
Completing purchase registration, title transfers and possession formalities.
Costs Related to Luxury Apartment Purchase
In addition to the apartment purchase price, buyers should also budget for expenses like:
Transaction fees and duties like registration, legal charges, and stamp duty.
Customization, renovation, and furnishing costs.
Recurring utility, maintenance, and management fees.
Financing costs like interest and processing fees if taking a loan.
Taxes like capital gains tax when selling.
Careful consideration of additional costs enables developing a prudent purchase budget.
Finding the Right Real Estate Agent or Broker
The home buying process can be complex, so working with an experienced real estate advisor well-versed in luxury properties provides helpful guidance. Points to consider when selecting an agent or broker include relevant experience in the luxury segment, proper licencing and credentials, integrity and ethical reputation, international expertise, positive client reviews, reasonable commission rates, and accessibility. With an appropriate real estate representative, the buying experience tends to be smoother.
Foreign Buyer Incentives and Permits
Ghana encourages foreign investment in real estate through various policies like allowing non-residents to buy freehold property freely across the country. Tax incentives, residency permits, and eased building permit processes also exist. Relaxed regulations make Ghana an attractive market for foreign buyers. However, they may still need guidance to navigate the system efficiently as non-residents.
Typical Challenges Faced by Foreign Buyers
While foreign buyers are welcome, those new to Ghana may encounter some challenges, like:
Navigating the market as non-resident outsiders.
Identifying trusted advisors and professionals.
Understanding regulations and process nuances.
Avoiding miscommunication.
Checking for risks in properties or deals.
Getting fair benchmark pricing.
Transferring funds and currency conversion.
Managing logistics from abroad.
Mitigating issues like fraud or legal disputes.
However, adequate preparation and guidance can help overcome such hurdles.
Conclusion
The luxury real estate market in Ghana presents an attractive opportunity, especially for foreign investors who can benefit from favourable policies, incentives, and growth potential. While the buying process requires careful navigation, partnering with trusted local experts provides helpful guidance.
VAAL Real Estate, a leading real estate firm in Ghana, offers deep expertise in guiding both local and foreign buyers. Our latest project, Harmonia Residence, located in Accra's Airport Residential Area, features luxurious Studio, 1, 2, 3 & 5-bedroom apartments, penthouses, and townhouses.
This development offers resort-style amenities like a swimming pool, gym, clubhouse, playground, and 24/7 security. Prices start at $190,000, with flexible payment plans available. With a prime location, smart design, and modern finishes, Harmonia Residence lets buyers invest in Ghanaian luxury living.
To learn more about investment opportunities with VAAL Ghana, contact:
VAAL Ghana Real Estate:
One Airport Square, 3rd floor, office no. 4
Accra, Ghana
+233 243 38 99 99
+233 302 98 59 50
With VAAL's expertise, foreign buyers can capitalise on Ghana's vast, high-end real estate potential. The Harmonia Residence development provides an exciting option to own a luxury apartment in Accra.
Frequently Asked Questions
Q1: What are the best areas in Accra to buy luxury apartments?
A: Some of the top recommendations from real estate advisors include Cantonments, Airport Residential Area, Roman Ridge, East Legon, and West Legon due to their premium developments, amenities, and accessibility.
Q2: Are mortgages available for foreigners buying apartments in Ghana?
A: Yes, major banks do offer mortgage financing options for non-residents looking to buy apartments in Ghana, usually with 20-25 year terms and 20-50% down payment.
Q3: What taxes should foreign apartment buyers be aware of?
A: Foreigners pay annual property tax and capital gains tax when selling. There is also rental income tax above a certain threshold. Legal and transaction fees also apply.
Q4: What are the typical annual costs for a luxury apartment?
A: Aside from mortgage payments, annual costs may include property taxes, maintenance fees, utilities, insurance, and other building-related expenses.
Q5: What legal protection exists if disputes arise?
A: Foreign buyers have the same legal rights as locals. Contracts can be enforced in court or via international arbitration if required. Laws protect foreign ownership.