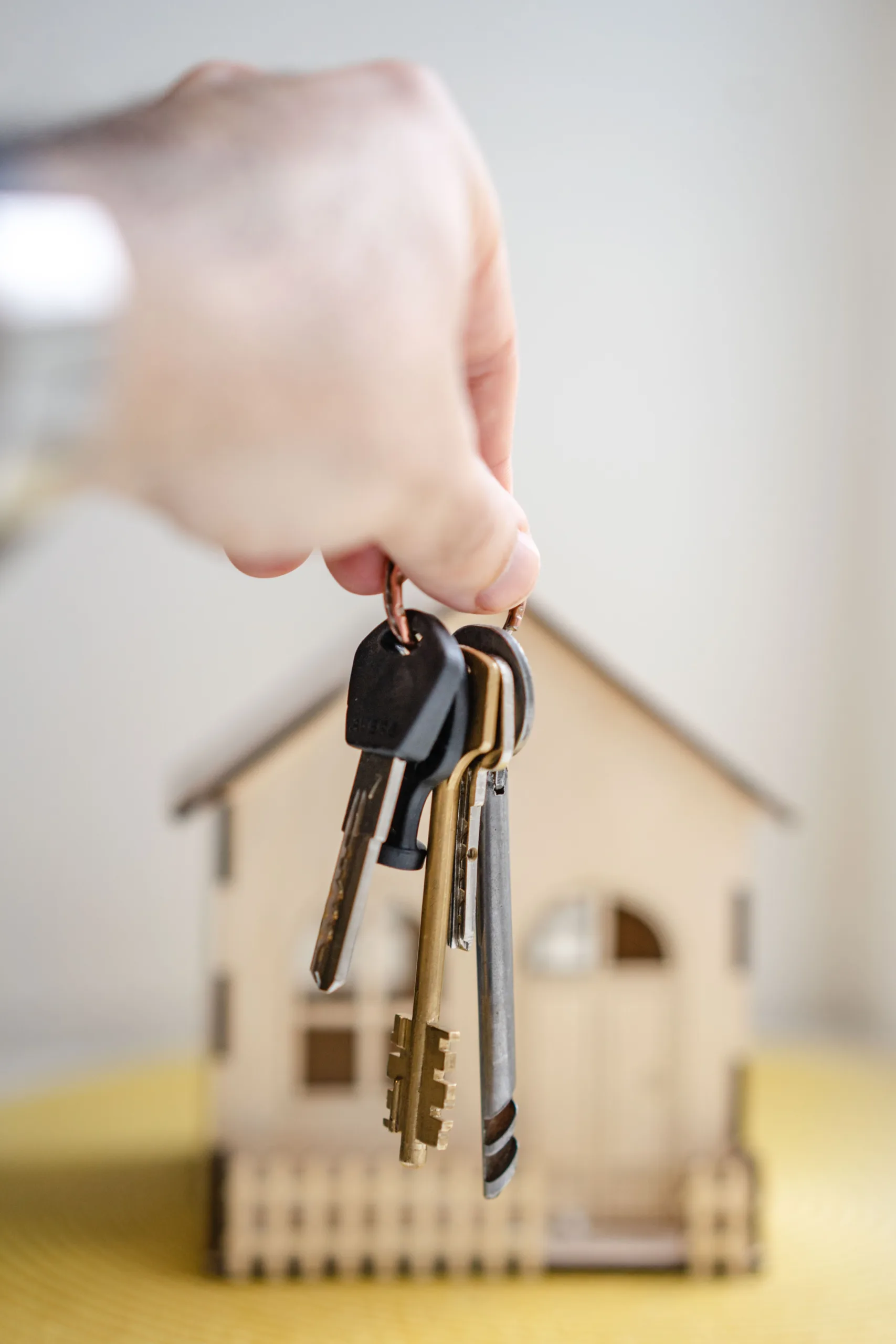 Ghana's real estate market, especially in the luxury apartment segment, has seen tremendous growth in recent years. With rising incomes and a growing middle class, demand for high-end residential properties continues to increase. When choosing the right location for a luxury apartment in Ghana, there are several important factors to consider.
Assess Your Preferences and Requirements
The first step is to clearly define your preferences and requirements as a property owner or tenant. Consider conveniences like proximity to workplaces, amenities, schools, healthcare facilities, and transport links. Factor in lifestyle considerations such as access to retail, dining, and entertainment options. Other requirements could include security, privacy, community environment, and availability of parking. Rank these criteria in order of importance to narrow your location search.
Identify the Prime Residential Neighbourhoods
Certain neighbourhoods and districts in Ghana's major cities have established themselves as prime areas for luxury apartments due to their exclusive, upscale reputations.
Accra
In Accra, the popular locations for luxury flats include:
Cantonments – Centrally located and close to shopping malls, businesses, and embassies. Attracts expatriates and wealthy locals.
Airport Residential Area – Proximity to Kotoka International Airport and the Central Business District Has top international schools.
Roman Ridge – Affluent neighbourhood with large homes and apartment buildings. Near good schools and restaurants.
East Legon – Developing area with new luxury flats coming up. Close to shops and offices.
West Legon – Established residential suburb with high-end malls and hotels nearby.
Kumasi
For luxury living in Kumasi, consider:
Ahodwo and Adum – Downtown areas with modern apartments. Close to office and shopping.
Kentinkrono – Upcoming mixed-use development targeted at the upper middle class.
KNUST Area – Student populated but has new luxury flats sprouting up.
Kaasi – Developing residential area attracting luxury projects. Close to Kaasi Industrial Area.
Ayeduase – Neighbourhood around Kwame Nkrumah University of Science and Technology campus. Has amenities for students and professors.
Takoradi
Prime locations for luxurious flats in Takoradi include:
Airport Ridge – Near Sekondi Naval Base and Takoradi Airport. Upscale area with many amenities.
Kansaworodo – New luxury developments are coming up in this area. Close to Sekondi-Takoradi twin city centre.
New Takoradi – Well-planned residential neighbourhood with modern houses, hotels, and malls.
Westline Estate – Gated community with large homes, townhouses, and apartments. Background of oil industry executives.
Analyse the Growth Potential
Consider areas currently undergoing rapid development and urbanisation. Plot sizes in Ghana's cities are shrinking due to increasing demand for housing. Areas that were considered outskirts in the past are also now being absorbed as real estate hotspots. Identifying neighbourhoods with strong growth potential allows your luxury apartment investment to appreciate.
For example, Ofankor, Appolonia City, and Lakeside Estate in Accra were sparsely populated suburbs but are now seeing major development activity and price rises. Similarly, Bantama and Dichemso in Kumasi are areas to watch for in the future.
Look for Existing and Upcoming Luxury Projects
Determine locations in your city that already have established luxury apartment buildings. The presence of high-end projects with amenities like swimming pools, gymnasiums, and clubhouses indicates an area suited for affluent living.
Also, find out which zones are approved for upcoming luxury apartment construction. The entry of branded developers focusing on elite residential real estate also signifies profitable investment potential.
Evaluate Accessibility and Connectivity
Easy accessibility is a major criterion for identifying prime luxury apartment locations. Convenient road connectivity and proximity to highways, arterial roads, and public transit are essential. With Ghana's traffic congestion issues, efficient transport links allow quick commutes to workplaces and lifestyle hotspots.
As an example, areas around Tetteh Quarshie Interchange like East Legon are sought after due to the intersection's connection to major highways. Airport Residential Area's access to Terminal 3 and Tema Motorway makes it viable.
Consider Security and Safety
Luxury homeowners and tenants are willing to pay a premium for secure, low-crime neighbourhoods. Areas with higher incidences of petty theft, break-ins and robberies will be less desirable. Opt for neighbourhoods and apartment buildings with professional security arrangements like gated premises, access control systems, CCTV coverage, and on-site guards.
Check the Availability of Amenities & Lifestyle Options
Proximity and access to amenities can make a location more prestigious. Check for high-end malls, international stores & restaurants, hotels, hospitals, salons, gyms, parks, and other recreation spaces nearby. Also consider the availability of entertainment options like lounges, nightlife, and cultural hubs.
For instance, Roman Ridge and Cantonments score high due to Accra Mall, Movenpick, Mövenpick Ambassador Hotel, and establishments like Republic and Coco Lounge being in the vicinity.
Examine Rental Yields and Property Values
The financial viability of a location is key. Research the average rental rates, projected growth, and property prices per square foot or acre in target areas. Opt for neighbourhoods where the potential returns on investment in luxury real estate remain robust.
Also assess residential price trends – areas already at a mature stage may have limited upside, whereas developing locations can prove to be smart long-term bets.
Weigh Commuting Distance to Key Employment Hubs
Proximity to major business districts and hubs influences the appeal of an area. With Accra's Central Business District and emerging hubs like Airport City, East Legon's position provides an advantage. In Kumasi, Ahodwo and Kentinkrono offer connectivity to the city centre.
Evaluate commute times during peak hours to key office clusters from potential locations. Easy access to places of work adds to the attractiveness for tenants.
Consider Recreational Options and Natural Features
While less critical, the availability of natural features, parks, and recreational spaces adds to the lifestyle appeal of an area. Proximity to beaches, forests, lakes, or hills can distinguish certain neighbourhoods. Many luxury developments also integrate green spaces, nature trails, spas, and sports facilities.
For instance, Westline Estates in Takoradi offers ocean views, while Labone and East Cantonments in Accra border the bustling Labadi Beach. Evaluate options for jogging tracks, golf courses, water sports, or cycling in the vicinity.
Consult Real Estate Experts
Speaking to real estate agents and developers familiar with various neighbourhoods can provide localised insights not available otherwise. Experts can advise on upcoming projects, feasibility, pricing nuances, and help compare the pros & cons of different locations matching your wishlist.
In summary, evaluating all the above factors holistically allows you to identify the most suitable area for your luxury apartment in Ghana. Prioritise key requirements, research neighbourhoods thoroughly, and lean on expert guidance for making the right location decision.
Notable Luxury Apartment Project in Accra, Ghana
Here is an overview of some noteworthy luxury apartment projects across Ghana:
VAAL Ghana, Accra
Located in a prime location in the Airport Residential area of Accra, Ghana
High-end amenities like sky lounge, gym, swimming pool, and retail
Units from 1 to 5 bedrooms plus penthouses
Targeted at executives, diplomats, and investors
The project features exclusivity, amenities, and customer service standards on par with luxury living experiences globally. With increasing demand, Ghana's luxury apartment segment will continue to see more notable developments.
Features To Look For in a Luxury Apartment in Ghana
Here are some top features and facilities to evaluate when selecting a luxury apartment in Ghana's prime neighbourhoods:
Spacious room sizes – Generous areas, including high ceiling heights. Should have dedicated dining space.
Private balconies – Allow open outdoor area accessible from living room and bedrooms.
Smart home technology – Home automation, mood lighting, integrated music, and climate control.
Premium appliances & fittings – Branded air conditioners, wardrobes, sanitaryware, and imported modular kitchens.
Utilities infrastructure – Power backup, centralised gas supply, intercom connectivity, fibre broadband access.
Security provisions – Access control systems, video surveillance, onsite security patrol.
Green spaces and landscaping – Environmentally friendly development with gardens, greens, and walkways.
Recreational facilities – Swimming pool, clubhouse, gymnasium, sports courts.
Retail and F&B options – Cafes, restaurants, spas, and convenience stores within premises.
Quality construction – Earthquake-resistant structure, quality waterproofing, branded elevators.
Maintenance services – 24/7 building upkeep staff for housekeeping, and repairs.
Ample parking – Multi-level mechanised car parking for owners and visitors.
Kid-friendly amenities – Play areas, and daycare facilities.
Ensuring the availability of these features allows for a truly luxurious living experience befitting premium apartments in Ghana's most exclusive neighbourhoods.
Questions to Ask When Viewing Potential Luxury Apartments
Visiting shortlisted luxury apartments is essential before selecting one. Here are crucial questions to get answered during viewings:
Who is the developer? What projects have they previously worked on?
When was the apartment constructed? How old is the building?
What is the total number of units and floors in the building?
What are the sizes of bedrooms, bathrooms, and balconies? Is the size adequate?
What brands are used for fittings like flooring, bathroom fixtures, doors, and kitchen cabinets?
What backup provisions are available for utilities like power, water, and gas?
Is there 24/7 water supply? What is the overhead or underground water tank capacity?
What security and surveillance systems are in place? How many building entrances/exits?
Are there any maintenance issues or defects visible? Cracks, leakages, chipped surfaces?
What are the maintenance charges? Which services are included?
Are generators permanently installed and regularly serviced? Their capacity?
Are amenities like gym, swimming pool, and lobby in operational condition? Who maintains them?
Are multi-level car parking and visitor parking spaces integrated? Are they covered and secure?
Is there a firefighting system installed? Have regular fire audits been conducted?
Does the area allow short-term rentals? What are the rental demand trends in this area?
Getting detailed answers to these and any other project-specific questions is vital for making the right purchase decision when investing in a luxury apartment in Ghana.
Conclusion
Owning a luxury apartment in Ghana provides an elite lifestyle experience coupled with strong return potential as an investment. However, finding the right property in a luxury location requires careful research and expert guidance. This is where VAAL Ghana offers an invaluable proposition. With a diverse portfolio of thoughtfully designed apartments across Accra's most exclusive neighbourhoods, VAAL presents attractive investment opportunities for creating a luxury asset. Their services, like easy financing, a trusted track record, investment partnerships, and prime locations, facilitate secure, transparent property investments. For those seeking the pinnacle of modern, luxurious living or a high-yield real estate asset in Ghana's capital, explore the luxury apartments and investment offerings by VAAL Ghana today.
Frequently Asked Questions
What are the most luxurious neighbourhoods in Accra for apartments?
Some of Accra's most prestigious locations for luxury flats include Airport Residential Area, Roman Ridge, Cantonments, West Legon, and East Legon.
What size apartments are considered luxury category in Ghana?
Luxury apartments in Ghana are usually 3-4 bedrooms and upwards of 2000 sq. ft. in size. They have generous room proportions and premium fittings.
What amenities define a luxury apartment?
Premium amenities in luxury flats include swimming pools, gyms, clubhouses, landscaped greens, high-speed elevators, security systems, backup power, and automated car parking.
What would be the typical price range of high-end apartments in Ghana?
In prime Accra neighbourhoods, prices for luxury 3-4 bedroom apartments could range from GHS 1.5 million to GHS 3.5 million, depending on specifications.
Are luxury apartments in Ghana a better investment than buying land?
Luxury flats provide strong rental demand and easier maintenance than land. Both offer good returns if chosen at a strategic location.