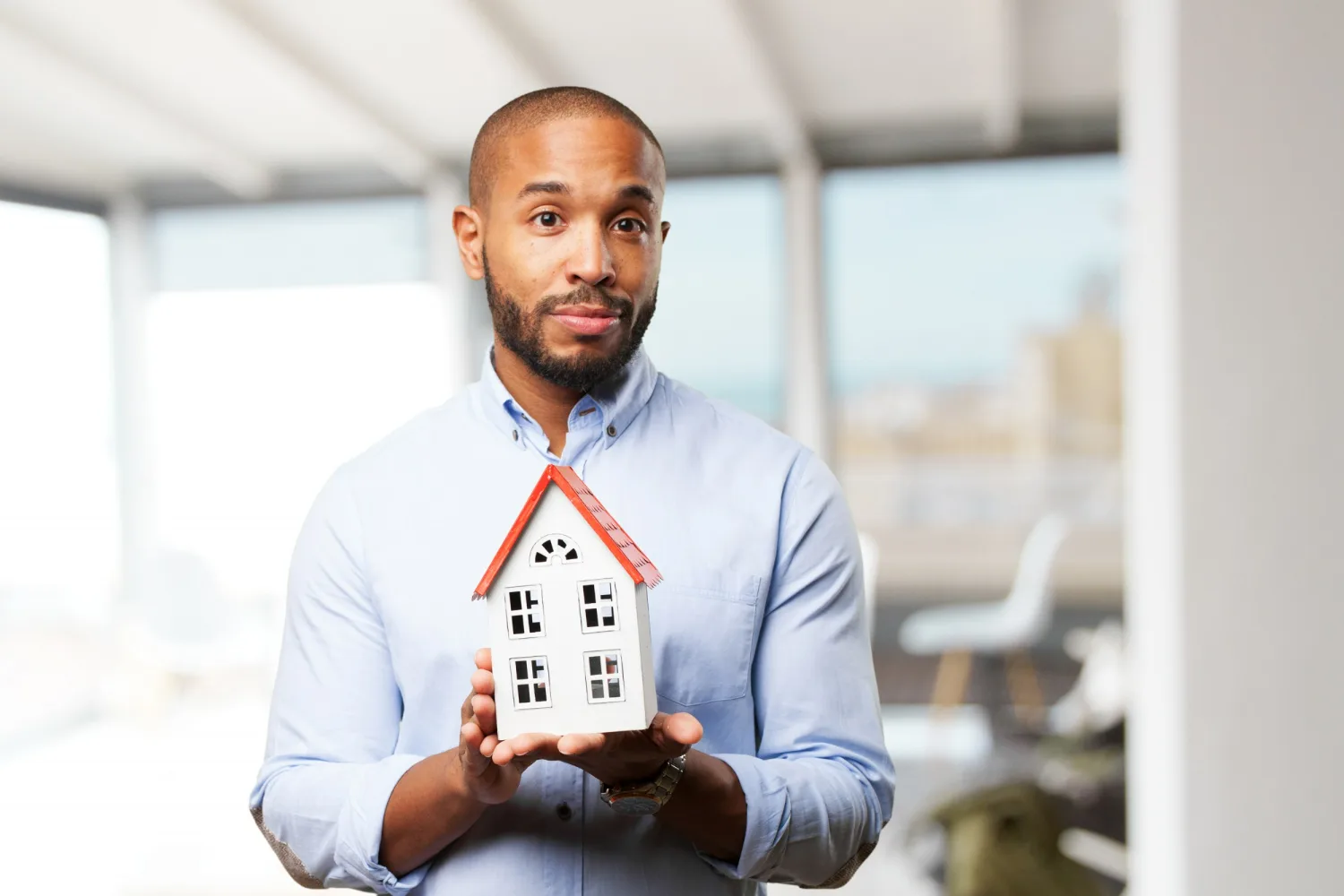 Real estate investment in Ghana has become an increasingly attractive option for investors looking to diversify their portfolios and tap into the country's growing economy. With a relatively stable political climate, a young and rapidly urbanising population, and rising incomes, Ghana's real estate sector presents exciting opportunities across residential, commercial, retail, hospitality, and industrial segments.
This article provides an introduction to real estate investment in Ghana, outlining key opportunities, trends, risks, and considerations for investors looking to enter the market.
Overview of Ghana's Real Estate Investment Market
Ghana is one of the fastest-growing economies in Africa, with GDP growth averaging over 6% annually from 2000 to 2019. Rising incomes, rapid urbanisation, and a growing middle class are fueling demand for quality real estate.
The government has prioritised the development of affordable housing and infrastructure, providing incentives for real estate investment. Key growth areas are in the major cities of Accra, Kumasi, Takoradi, and Tamale.
While the market is still developing, Ghana's real estate sector is becoming more transparent with better data availability. REIT legislation was passed in 2016, further opening the market to foreign investment.
The total stock of developed real estate is estimated at over $12 billion. However, huge deficits in housing and infrastructure remain, providing opportunities in residential, retail, office, hospitality, and logistics segments.
Trends and Opportunities in Ghana's Real Estate Investment Market
Residential
Housing demand is estimated at over 100,000 units annually, predominantly in the mid-and affordable-range segments, driven by rapid urbanisation and population growth.
Opportunities exist for developing planned housing estates in major cities targeting young professionals and middle-class families. Developers are incorporating retail and amenities to enhance live-work-play communities.
There is also demand for high-end apartments and luxury villas in Accra, targeting expatriates, diplomats, and upper-class Ghanaians. Beachfront properties are popular along the Atlantic coastline.
Retail and Commercial
Modern retail centres and malls are still limited in Ghana, providing opportunities for developers as incomes rise. Many international brands are seeking to establish footholds.
Demand for Grade A office space is surging in city centres, providing opportunities in business districts like Airport City in Accra. Co-working spaces are also growing in popularity, targeting startups.
The hospitality sector lacks a supply of international standard hotels, particularly in the 3/4 star range. Opportunities abound for hotels catering to business and leisure travellers.
Industrial and Logistics
Rapid growth in the manufacturing and trading sectors is driving demand for warehouses, factories, and industrial parks. The government is establishing special economic zones with tax incentives.
Logistics infrastructure is rapidly developing with increasing demand for transport and storage facilities. Ghana's ports provide regional distribution hubs serving landlocked neighbours.
Key Risks and Challenges
While Ghana's real estate investment market provides exciting opportunities, there are also important risks and challenges to consider:
Access to financing can be difficult with high-interest rates and stringent requirements. The government is promoting mortgage schemes, but uptake is still low. Partnerships with local banks are important.
Ghana's currency, the Cedi, has weakened considerably over the past decades, leading to high inflation. This results in higher building costs and creates exchange rate risks.
Deficient infrastructure, including power, roads, and drainage systems, strains real estate projects. Factoring in backup generators and boreholes is essential.
Acquiring land and ensuring proper documentation and title can be difficult. It's crucial to undertake thorough due diligence and employ trusted local partners.
Timelines for permitting and approvals can be lengthy. Navigating bureaucracy requires local expertise and relationships. A strong legal team is vital.
There is a shortage of technical expertise and building materials in Ghana. Sourcing international contractors and suppliers may be needed.
Steps for Successful Real Estate Investment in Ghana
For foreign investors seeking opportunities in Ghana, several steps are recommended:
Conduct Thorough Market Research
Analyse demand and supply dynamics across different real estate investment segments. Identify where deficits exist and opportunities abound.
Consult reports by industry associations like the Ghana Real Estate Developers Association (GREDA) and Ghana Investment Promotion Centre (GIPC).
Conduct site visits to understand on-the-ground conditions. Tour potential investment locations.
Find Reliable Local Partners
Employ legal counsel, architects, engineers, and consultants with Ghanaian experience. Leverage trusted networks.
Partner with a local development company with an established reputation. They provide invaluable market knowledge.
Utilise local partners to help navigate bureaucracy and get requisite approvals efficiently.
Ensure Financing is in Place
Explore financing options early. Seek loans from major Ghanaian banks and financial institutions.
Consider collaborating with development finance institutions like AfDB or IFC to access loan and credit facilities.
Factor in the development timeline to account for the disbursement of funds at key milestones.
Acquire Land and Undertake Due Diligence
Only acquire land suitable for intended development with no ownership disputes.
Verify land title and documentation through trusted real estate investment lawyers.
Ensure proper environmental, technical, and traffic studies are conducted.
Hire a Reputable Construction Team
Employ developers, engineers, and contractors with established local experience and capacity.
Ensure a rigorous procurement process to control costs and keep projects on budget.
Explore employing international firms, especially for luxury projects, to assure quality.
Conclusion
Navigating Ghana's residential real estate investment landscape presents immense potential but also complexities for investors. VAAL Ghana is an established residential developer in Accra experienced in crafting quality housing.
VAAL's flagship development is Harmonia Residence, located in Accra, Airport West, offering stylish STUDIO, 1, 2, 3 & 5 BEDROOM APARTMENTS. This property leverages VAAL's global expertise and local partnerships to provide an exceptional living experience.
Whether you aim to invest in a modern apartment or explore developing residential projects, VAAL has invaluable insight into the Ghanaian market. To learn more about Harmonia Residence investment opportunities with VAAL's offerings as a leading residential developer, contact us today. Our knowledge can steer your investment towards success.
FAQs
What are the most promising real estate investment segments in Ghana currently?
Some of the most promising real estate investment segments in Ghana currently are:
Affordable and mid-tier housing and residential estates
Retail, including malls, shopping centres, and franchise retail
Commercial office spaces and business districts
Hotels and hospitality, especially 3/4-star international brands
Warehouses, industrial parks near major cities and ports
What are the key considerations for financing real estate projects in Ghana?
Key considerations for financing include:
Seeking loans from major Ghanaian banks and financial institutions
Accessing development finance through institutions like AfDB and IFC
Having contingencies for delayed disbursements and higher interest rates
Partnering with entities that can offer financing incentives
Factoring in financing costs and interest rates into feasibility studies
What is the demand outlook for Ghana's residential real estate investment?
Demand for housing is estimated at over 100,000 units per annum. Key drivers include:
Rapid urbanisation and population growth as people migrate to cities
Rising incomes and expansion of middle class
Young population with high home ownership aspirations
Expat/diplomat community and Ghanaians abroad seeking homes
Demand for planned housing estates offering amenities
What are the key considerations for international investors entering Ghana?
Key considerations include:
Finding the right local partners and tapping into local expertise
Conducting thorough due diligence on land acquisition and documentation
Ensuring proper feasibility studies accounting for costs, timelines and risks
Having contingency plans for infrastructure deficiencies and bottlenecks
Withstanding delays from bureaucracy by having the right partners
Hiring legal counsel and consultants familiar with the local market
What are the major risks involved with real estate investment in Ghana?
Major risks include:
Difficulty in accessing financing at reasonable rates
Delays in getting requisite approvals and permits
Currency exchange rate fluctuations and high inflation
Infrastructure deficiencies, including power, roads, and drainage
Potential for land ownership disputes and documentation issues
Shortage of qualified contractors and technical expertise
Timeline delays, which increase costs.