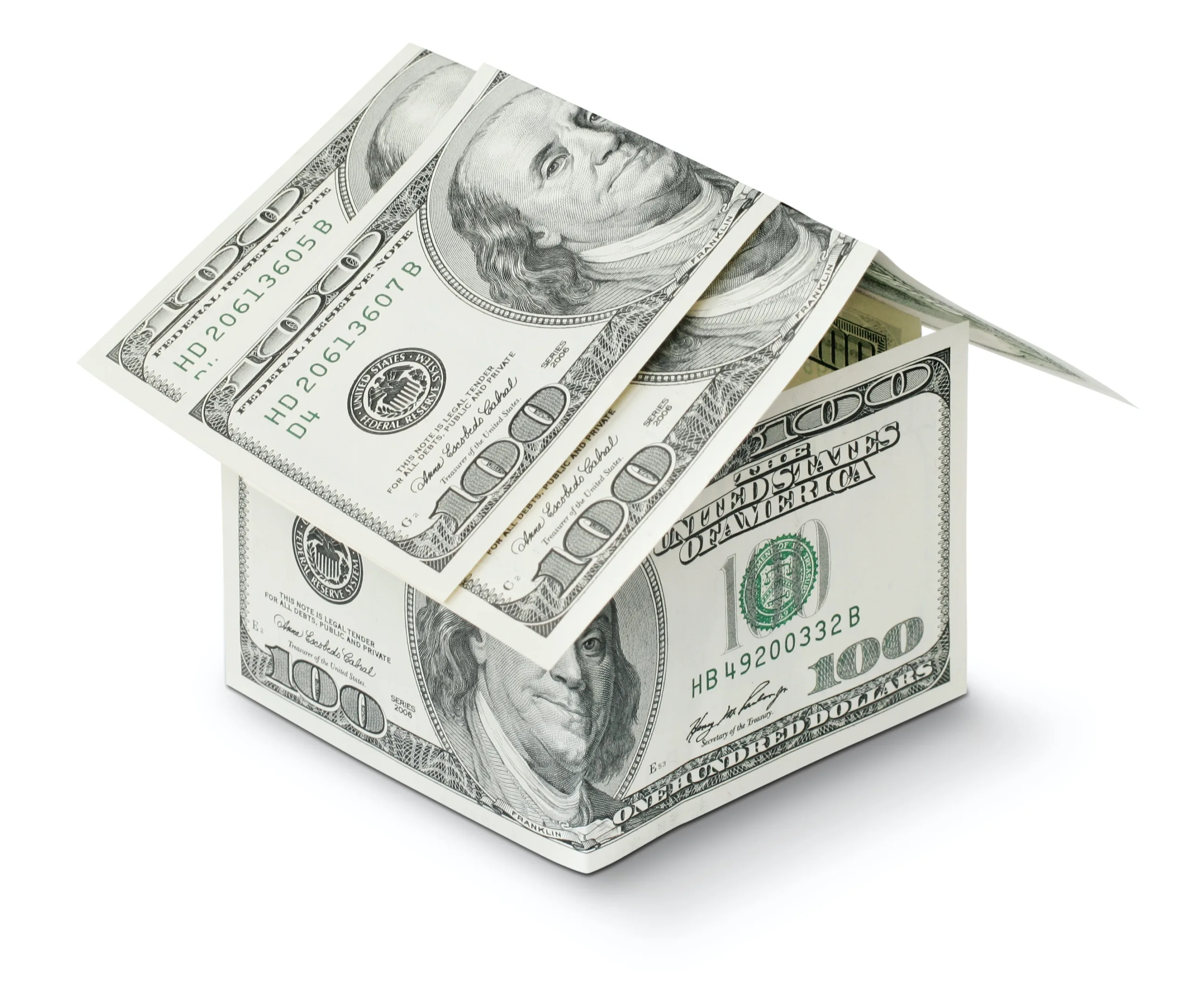 Luxury apartments in Ghana, especially in major cities like Accra and Kumasi, have seen a boom in recent years. With rising incomes and a growing middle class, demand for high-end, modern living spaces has increased. However, when investing in luxury real estate, an important factor to consider is the resale value – how well the property will retain its value when it comes time to sell. In this article, we analyze the major factors affecting the resale value of luxury apartments in Ghana.
Current Real Estate Market Conditions in Ghana
The real estate market in Ghana is on an upward trajectory, driven by population growth, rapid urbanization and a growing economy.
Accra has seen massive development in recent years, with new luxury apartments, hotels, office spaces and malls transforming the cityscape.
There is high demand among Ghana's growing middle and upper class for well-designed, amenity-rich apartments in prime locations.
However, issues like poor infrastructure, lack of public transportation and traffic congestion in cities are challenges to consider.
The market has traditionally favored rentals but attitudes are shifting as more Ghanaians invest in properties. Homeownership rates remain low at 20%.
Factors That Increase Resale Value
Several key factors can positively impact the resale value of a luxury apartment in Ghana:
Prime Location
Being situated in a prime location like Cantonments or Airport Residential Area in Accra raises property values. Proximity to business hubs, leisure amenities and transport links is ideal.
Beachfront properties on Ghana's Atlantic coastline also command premium pricing due to demand. Labadi, Kokrobite and Ada are popular.
Newly developed areas in Accra like Airport City, which offer accessibility and modern amenities, are seeing rising demand.
Strong Security Infrastructure
Gated communities with facilities like 24/7 security and CCTV monitoring provide peace of mind to residents. These enhance desirability and resale potential.
Features like electric fencing, access control systems and on-site security guards are valued, especially in urban areas.
Advanced Smart Home Technology
Luxury apartments with smart home tech like home automation, biometric access systems and high-speed internet connectivity have an edge over outdated properties.
Tech capabilities like solar power, LED lighting and energy-efficient appliances save costs while optimizing comfort and convenience.
Premium Facilities and Amenities
Shared amenities like swimming pools, gyms, recreation zones and playgrounds add value in luxury complexes.
Standout features like rooftop terraces, jacuzzis, home theatres, and golf simulators boost desirability and prices.
Service amenities like concierge, valet parking, and laundry/dry cleaning services also enhance resale potential.
Strong Developer Reputation
Apartments constructed by leading developers known for high quality and reliability tend to hold value better. The brand name has a major impact.
Additionally, properties managed by reputable estate management firms tend to be well-maintained and retained.
Scarcity
Exclusive or boutique projects with limited units available tend to appreciate well over time compared to oversupplied developments.
Unique apartment designs and layouts also make a property more valuable and harder to replicate.
Factors That Decrease Resale Value
However, there are also some factors that can negatively impact the resale value of luxury apartments in Ghana:
Overpricing
Overpricing a property from the outset can hamper resale potential down the line. Price must be aligned with location, size, amenities and market rates.
Developers sometimes overprice units, leaving little room for appreciation over time. This deters buyers.
High Ownership Costs
Luxury properties often come with high recurring costs – high fees, taxes, utilities, and maintenance charges eat into returns.
Costs like generator fuel, water tankering and community upkeep can be underestimated initially.
Inferior Construction Quality
Shoddy construction using substandard materials leads to higher maintenance and upgrades required in the future. This hurts valuations.
Poor workmanship, leaking roofs, faulty wiring, cracks etc. diminish livability and desirability over time.
Dated or Outdated Properties
Older buildings with outdated architectural styles or inadequate facilities and amenities have lower resale value.
Renovation costs may be required to update fixtures, layouts and technology.
Overly Dense Development
Excessively high-density buildings with tiny units and inadequate parking/amenities carry less appeal to buyers.
Cramped living spaces and congested communities detract from exclusivity.
Remote or Underdeveloped Area
Location is key – properties in remote, hard to access or poorly developed areas will suffer from weak demand and low valuations.
Lack of infrastructure, transport links, utilities, amenities etc. deter interest.
Reputation of Developer
Unlike trusted brand name developers, properties by unknown or disreputable developers carry higher risks.
There may be concerns over poor construction, lack of timely maintenance/service issues etc.
Future Outlook for Luxury Apartment Resale Value in Ghana
The long-term outlook for the resale value of luxury apartments in Ghana remains positive, driven by:
Sustained population growth, urbanization and rising incomes increase housing demand.
Ongoing infrastructure development and transport upgrades in cities over time.
More mortgage availability through banks to boost home ownership.
Maturing the real estate market with more organized regulation and professional management.
Greater investment in public services and utilities will raise livability in developing areas.
Potential for economic and political stability to draw more diaspora and foreign investment.
However, factors like high inflation and interest rates, currency risks, and any future economic downturns could hamper price appreciation to some degree.
Overall, the right luxury apartment in a prime location developed by a reputable brand offers strong resale value potential in Ghana's real estate market if priced correctly. However, the specific dynamics of the local submarket must be analyzed closely.
Tips for Maximizing Resale Value in Ghana
Here are some tips for investing in a luxury apartment in Ghana that retains the highest resale value possible:
Research Local Dynamics: Analyze market data, pricing trends and forecasts in the specific area to make an informed buy. Identify upcoming growth areas early.
Prioritize Location: Focus on apartments in prime areas near major hubs, amenities, and transport links, even if they come at a premium. Or invest in a rapidly developing location.
Seek Quality over Quantity: Opt for a smaller but well designed, finished and appointed unit over a larger, basic apartment lacking character. Quality holds value.
Future Proof Amenities: Look for ample parking, power backup, high-speed internet, home automation, green tech etc. to satisfy future buyer needs.
Evaluate Developer Reputation: Target projects by developers known for high standards, timely delivery and ethical practices. Brand matters.
Conduct Thorough Due Diligence: Inspect construction quality, test systems/fittings, and evaluate maintenance contracts and fees. Verify specifications promised are delivered.
Negotiate Fair Price: Avoid overpaying initially. Seek fair market pricing in line with comparative developments so that room for appreciation remains.
Maintain Well: Keep your apartment and common areas well maintained through the ownership duration – this directly impacts valuations.
Time Exit: Understand property cycles, monitor market indicators and trends, and aim to sell when local prices are favourable – ideally at the top of the cycle.
Conclusion
The luxury apartment segment is expanding rapidly in Ghana, offering investors a compelling real estate investment opportunity. However, the market remains relatively new and volatile. With proper research and prudence, luxury apartments in prime locations developed by trusted brands have a strong potential for appreciation. But risks exist as well. Work with experienced real estate advisors to make informed decisions and maximize resale value over time.
One such project worth considering is Harmonia Residence by VAAL Ghana, located in the Airport Residential Area of Accra. This exclusive development offers premium 1, 2, 3 and 5 bedroom apartments as well as luxurious penthouses in a prime location near the airport. With strong security, premium amenities, unique architectural design and accessibility, Harmonia Residence presents attractive prospects for long-term returns.
FAQs on the Resale Value of Luxury Apartments in Ghana
Q1: Which locations in Ghana typically see the highest demand and pricing for luxury apartments?
Prime locations in Accra like Airport Residential Area, Cantonments, and East Legon see very high demand. Popular emerging areas include Airport City and Prampram. In Kumasi, the Asokwa and Ahodwo areas are most preferred. Coastal spots like Ada and Kokrobite near Accra are also sought-after.
Q2: How important is the reputation of the developer in determining the resale value of a luxury apartment in Ghana?
Extremely important. Top developers like Clifton Homes which are known for quality construction, stylish design and strong project delivery carry a premium when reselling their projects. Lesser known developers can hamper valuations.
Q3: What amenities add the most value to luxury apartments in Ghana?
Premium amenities like swimming pools, gymnasiums, serviced terraces, backup power systems, home automation, high-speed internet, and concierge service are highly valued by buyers. Service and security are also critical.
Q4: Do higher maintenance fees and taxes bring down the resale value of luxury apartments?
Yes, to some extent. Most buyers look at the overall recurring costs of owning a property. So higher maintenance charges, property taxes or utility costs eat into returns thereby diminishing valuation.
Q5: How can I maximize the resale value of my luxury apartment in Ghana?
Proper regular maintenance, regularly enhancing or updating fixtures and fittings, improving facilities, renovations or extensions (like adding a terrace), improving security features, and investor-friendly management all help boost valuations substantially.