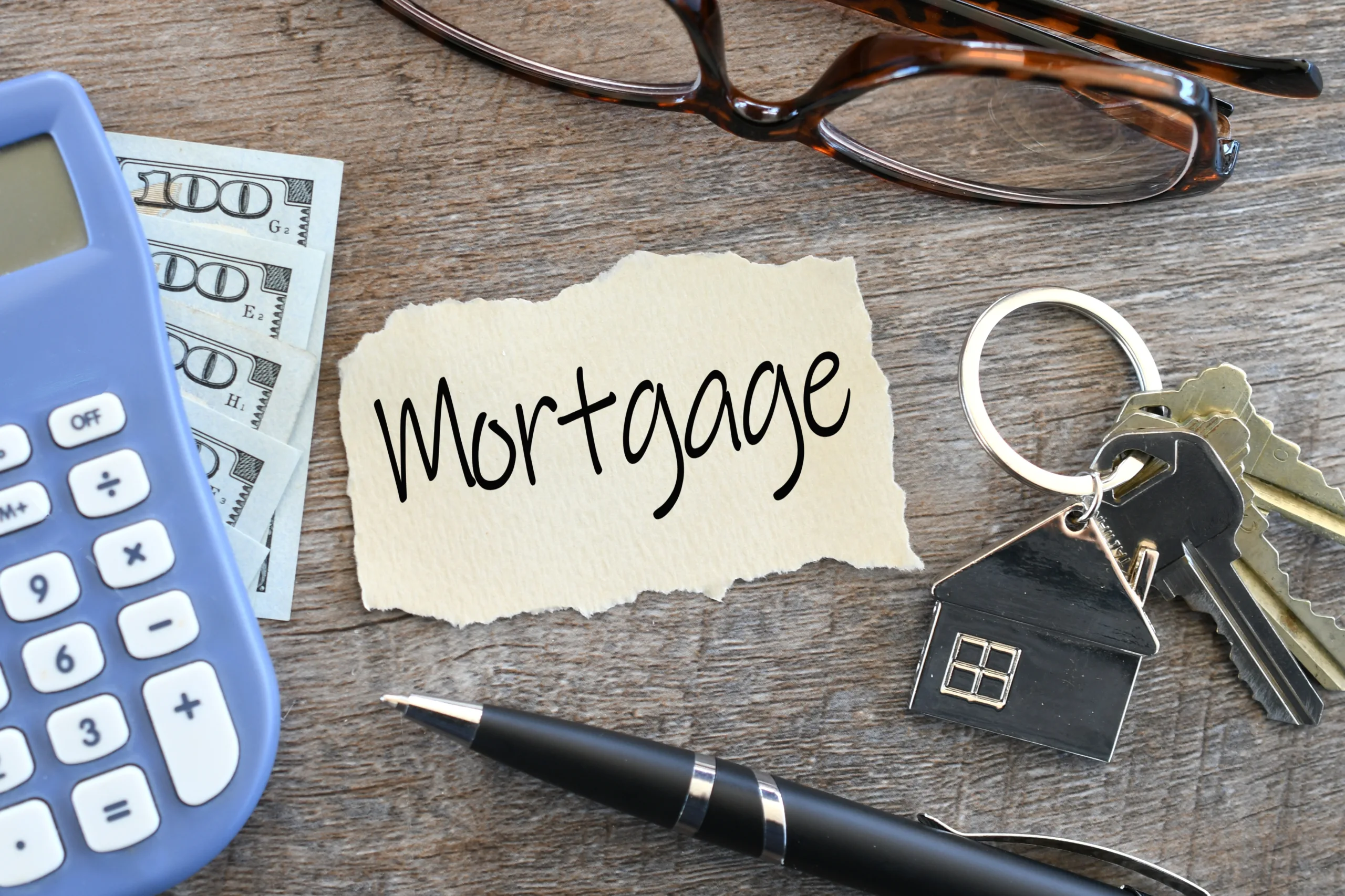 Purchasing a luxury property in Ghana can be a worthwhile investment, but also requires careful financial planning. With property prices continuing to rise in many parts of the country, financing options like mortgages are becoming increasingly important for buyers of high-end real estate. This article provides an in-depth look at mortgage options for luxury properties in Ghana, outlining key information that buyers should understand when exploring financing.
Overview of the Luxury Property Market in Ghana
The luxury property market in Ghana encompasses high-end homes, apartments, and condominiums located primarily in Accra and other major cities. While definitions vary, luxury properties generally refer to homes valued at over 1 million GHS. The luxury segment has seen significant growth in recent years, driven by Ghana's economic development and rising incomes among the upper class.
According to industry analysts, the total value of the luxury property market is estimated to be over 15 billion GHS. Accra accounts for the largest share, but Kumasi, Takoradi, and Tamale are also seeing more luxury development. The market caters mainly to high net worth individuals, expatriates, and foreign investors. With improving infrastructure and easier access to financing, the luxury market is expected to steadily expand.
Factors to Consider When Shopping for Luxury Mortgage Options
Purchasing a luxury property via a mortgage options involves many factors for buyers to weigh when selecting the right financing option. Key considerations include:
Loan Size
Luxury mortgages often require jumbo loans beyond the conforming loan limit, which generally allows for higher loan amounts. Buyers should look for lenders that specialize in jumbo loans to ensure adequate financing.
Interest Rates
Luxury mortgages typically come with higher interest rates compared to conforming loans. Shop around with multiple lenders to secure the best possible rate. Consider adjustable-rate mortgages (ARMs) to qualify for lower initial rates.
Down Payment Requirements
Most lenders require a 20% minimum down payment for luxury homes. However, some may accept 10-15% down with mortgage insurance. Buyers should be prepared to make a substantial down payment.
Credit Profile
Lenders scrutinize borrowers closely for luxury mortgages. A strong credit score (720+) and low debt-to-income ratio will be key, as they indicate you can manage the repayment.
Pre-approvals and Pre-qualifications
Get pre-approved or pre-qualified before making an offer, as luxury sellers expect quick financing ability. This shows you're a serious buyer who has been thoroughly vetted.
Term Lengths
Longer terms (e.g. 30 years) mean lower monthly payments. But shorter terms (10 or 15 years) mean paying less interest overall. Evaluate both options when selecting your mortgage options term.
Overview of Common Luxury Mortgage Options in Ghana
There are several mortgage options available from banks and specialized lenders to finance luxury real estate purchases in Ghana.
Conventional Mortgages
This is the most common type of mortgage option offered by most major lenders. They come in fixed-rate and adjustable-rate options. Conventional mortgages will have strict requirements for down payment, credit score, and income.
Jumbo Mortgages
Jumbo mortgages are for loan amounts exceeding the conforming limit, which is currently 6 million GHS in Accra. They allow buyers to finance luxury homes but come with higher rates and fees.
Interest-Only Mortgages
Only interest payments are due each month for a set period, after which principal repayment begins. This offers lower initial payments but far greater costs long-term.
Stated Income Mortgages
These do not require income documentation. However, they are less common after the financial crisis and carry higher rates and stricter limits.
Private Lender Loans
Also called hard money loans, these come from individual investors rather than banks. They are faster to obtain but have high rates and fees with stringent repayment terms.
Things to Know About the Luxury Mortgage Options Process
The process of securing a mortgage options for a luxury property differs somewhat from a standard mortgage. Here are some key things to understand:
Work with a specialized lender – Connect with a lender that routinely handles multimillion GHS loans for high-end real estate. They will know the most competitive options.
Get pre-approved early – Luxury sellers want to see quick proof you are qualified and your financing is secured. Get pre-approved before seriously house hunting.
Verify all documents and records – Scrutinize all your financial records and paperwork. Lenders will review them extensively, so any errors could derail approval.
Expect a larger down payment – Luxury lenders often require 20-30% down or more. Come prepared with funds for a sizable down payment in cash reserves.
Anticipate a longer approval process – Approvals for luxury mortgages can take several weeks or longer. Factor this into timelines for housing searches and closings.
Seek a mortgage broker's assistance – Brokers have relationships with niche lenders and can simplify the process. Their expertise may prove invaluable.
Tips for Finding the Best Luxury Mortgage Options Lender
Choosing the right lender is key when financing a luxury home purchase. Consider these tips:
Compare rates and fees for jumbo loans from multiple lenders. A lower rate can save tens of thousands in interest.
Ask about down payment flexibilities and loan term options. More accommodating lenders may better suit your needs.
Inquire about mortgage insurance requirements. Options that waive PMI with a 10% down payment can help.
Look for lenders that offer personalized service and expertise for luxury buyers. They will give your application greater focus.
Choose an established lender with a strong reputation and history in luxury financing. They will likely have access to better loan programs.
Investigate any preferential client benefits or rewards programs. Some lenders offer perks like rate discounts.
Consider small portfolio lenders in addition to big banks. They may provide more attention and flexible requirements.
Common Mistakes Borrowers Make With Luxury Mortgage Options
While purchasing a luxury home is exciting, buyers can make critical mistakes when arranging financing. Here are some common pitfalls to avoid:
Not thoroughly checking your credit and financial records for errors before applying. Even minor issues can jeopardize approval.
Making a luxury home purchase offer contingent on financing without getting pre-approved. Sellers expect quick readiness.
Assuming you will automatically qualify for the advertised interest rates. Actual rates depend on your specific credit and financial profile.
Skipping comparisons between multiple lender fees, rates, and terms. Failing to shop around can cost you thousands.
Selecting mortgage options without considering how long you plan to own the home. Your timeline impacts loan decisions.
Not accounting for higher private mortgage insurance (PMI) costs on luxury home loans with less than 20% down.
Being unaware of hidden fees and charges some lenders add for luxury mortgages. Review all documents carefully.
Not considering how higher future monthly payments could impact your budget if selecting an adjustable-rate mortgage options.
Partnering With the Right Real Estate Agent
In addition to finding the ideal lender, connecting with the right real estate agent is also key in the luxury home buying process. Seasoned luxury agents provide expertise such as:
Advising you on the most desirable locations, buildings, and homes to narrow your search.
Leveraging connections to access off-market high-end listings.
Coordinating showings and providing VIP access to view premium properties.
Negotiating effectively on your behalf to maximize value.
Serving as the liaison between you, sellers, and agents on contract details.
Recommend reputable lenders they trust to facilitate smooth transactions.
Overseeing inspections, appraisals, and all aspects leading to a successful closing.
The most qualified agents have their fingers on the pulse of the high-end market. They can offer insider advice and manage the unique aspects of luxury deals.
Mortgage Options for Financing Investment Properties
Luxury homes purchased solely for generating rental income or future resale profits have some distinct financing mortgage options to consider:
Hard Money Loans
These non-bank loans leverage the property itself as collateral at higher interest rates and shorter repayment terms (often 12 months or less). Quick approvals but more expensive.
Commercial Loans
Loans from banks are designed for commercial rather than residential purposes. More flexible but requires substantial down payments of at least 25-30%.
Portfolio Loans
A single jumbo loan to finance multiple investment properties together. Allows for ownership of a diverse luxury real estate portfolio.
Transactional Loans
Shorter term financing is meant to serve as a bridge until longer-term loans or refinancing can be obtained. Useful when timing is critical.
All-Cash Purchases
The simplest option. Paying the full amount in cash eliminates financing costs and the need for bank approval. But requires substantial capital.
Each option carries unique pros and cons to weigh for your investment strategy and financial situation. Consult investment property specialists to learn more.
Consider VAAL Ghana for Luxury Development
For buyers seeking luxury properties in Accra, VAAL Ghana offers premium residential and investment opportunities:
Harmonia Luxury Apartments – Stunning high-rise 1, 2 & 3-bedroom apartments starting at 1.2 million GHS in a prime Airport Residential Area location.
With contemporary architecture and best-in-class amenities, VAAL Ghana's developments epitomize modern luxury living. Contact their team to learn more and explore available financing options.
Key Takeaways on Mortgage Options Financing for Luxury Homes
Luxury properties require jumbo loans or special financing options beyond standard mortgages.
Interest rates and down payment requirements will be higher compared to conforming home loans.
Take time to thoroughly compare offers from multiple competing lenders and brokers.
Getting pre-approved early in the process is highly recommended when buying luxury real estate.
Work with specialized agents and lenders with extensive experience in high-end home transactions.
Calculate the overall costs of various mortgage terms, not just monthly payments, before selecting the best loan.
By following these tips, buyers can make informed luxury home financing decisions and get pre-approved for their dream property purchase.
Frequently Asked Questions About Luxury Mortgage Options
What credit score do you need for a luxury mortgage?
Most luxury mortgage options lenders prefer a minimum credit score of 720, although some may accept 680. The higher your score, the better your chances of approval.
How much down payment is needed on a luxury home?
Expect a down payment of at least 20% for a jumbo luxury home loan. Some lenders may accept 10-15% down but add mortgage insurance.
What debt-to-income ratio is required for luxury home financing?
Lenders like to see a maximum debt-to-income ratio (DTI) of 43% or less when approving luxury mortgages. Keep your DTI as low as possible.
Should I use a mortgage broker to purchase a luxury property?
Yes, brokers have specialized experience and relationships with niche lenders. They can simplify getting the best high-end mortgage.
How much higher are interest rates on luxury home loans?
Luxury interest rates average 0.25 to 0.5 percentage points higher than conforming loan rates, but depend on individual factors.