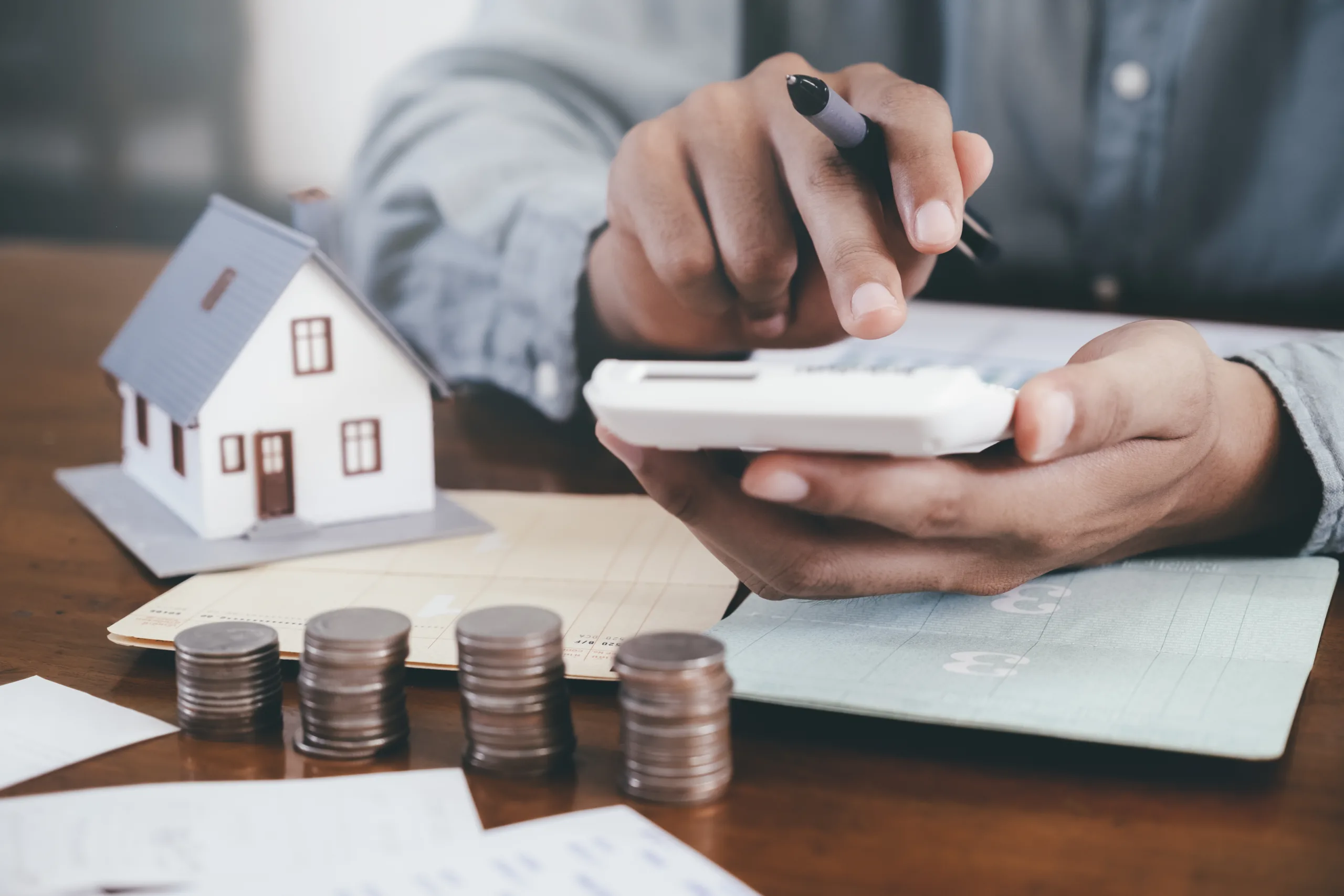 Purchasing luxury real estate in Ghana can be a complex process, especially when it comes to obtaining mortgage financing. With high price tags, strict lending requirements, and a rapidly evolving real estate market, understanding the mortgage approval process is key for high-end homebuyers. In this comprehensive guide, we outline the step-by-step process for obtaining mortgage approval on luxury properties in Ghana, the key players, the documents required, and tips for securing favourable terms.
Overview of the Mortgage Process
The mortgage approval process for luxury real estate in Ghana generally follows these key steps:
Pre-qualification and pre-approval
Document gathering
Formal mortgage application
Underwriting and appraisal
Loan approval
Closing and moving in
While the actual timeline varies by lender, location, and individual circumstances, the entire process can take 45-60 days on average. Working with a knowledgeable real estate agent and mortgage lender can help streamline the process.
Step 1: Pre-Qualification and Pre-Approval
The first step is connecting with a mortgage lender and getting pre-qualified or pre-approved for a loan.
What is the Difference?
Pre-qualification involves a lender estimating the size of the loan you may qualify for based on limited information provided verbally.
Pre-approval is a written statement from a lender confirming you are eligible for a mortgage up to a certain amount. It requires documented financial records and credit checks.
For luxury home purchases, going through the pre-approval process is highly recommended. It shows sellers you are a serious buyer and can move quickly once an offer is accepted.
Documents Needed for Pre-Approval
Your lender will request documents to verify your financial situation, including:
Identification documents
Income statements – paystubs, GRA tax returns
Bank account statements
Investment account statements
Credit report
Debt-to-income ratios
Downpayment amount
Providing complete, accurate documents will expedite the pre-approval process.
Step 2: Gather Necessary Documents
While seeking pre-approval, begin gathering all documents the lender will require for underwriting the mortgage:
Purchase agreement – Signed contract for the luxury property
Identification – International Passport, Ghana Card (Citizen or Non-citizen), driver's license, voter ID, NHIS card
Proof of income – Paystubs, GRA tax returns, etc.
Assets – Bank statements, investment accounts, retirement funds
Liabilities – Credit report, debt schedules, household expenses
Downpayment – Bank statements showing funds, gift letters
Appraisal – Once ordered by lender
Thoroughly verifying all income, assets, debts, and credit will help ensure a smooth underwriting process.
Step 3: Submit A Formal Mortgage Application
Once your offer on a luxury home is accepted, it's time to submit a formal mortgage application with your pre-approved lender. This involves completing the lender's application forms and paying any required fees.
Key information provided includes:
Borrower details – name, contact, SSN
Income and employment
Assets and liabilities
Property information
Loan amount requested
Downpayment amount
Preferred loan program and term
Submitting all required documents upfront will facilitate faster processing. Expect it to take 1-2 weeks for underwriting.
Step 4: Underwriting and Appraisal
The underwriting process involves the lender validating all information and documentation to assess lending risk. Luxury loan amounts undergo thorough scrutiny.
Factors examined include:
Income sources and stability
Assets and cash reserves
Credit and debt-to-income ratios
Loan-to-value ratio
Property value
An appraisal is ordered to confirm the property value matches the purchase price. Any discrepancies or issues must be resolved before final approval.
Step 5: Loan Approval
Once underwriting is complete, the lender issues a loan approval specifying:
Approved loan amount
Interest rate and term
Projected payment amount
Closing costs
You will receive a Loan Estimate outlining projected costs 3 days after applying. Read it carefully and address any concerns immediately.
Before proceeding, confirm that the rate and terms still meet your needs. The final loan can now be processed!
Step 6: Closing and Move-in
The closing appointment finalizes the real estate transaction. This involves:
Signing the final loan documents
Completing a final walkthrough
Providing certified checks for downpayment & closing costs
Receiving property keys!
Congratulations, you now have the keys to your luxury home in Ghana!
Key Players in the Mortgage Process
Navigating the mortgage process requires coordination between several key professionals:
Real Estate Agent – Helps find the right property, guides negotiations, and coordinates closings. A luxury specialist is ideal.
Mortgage Lender – Pre-approves borrower, processes loan application, underwrites and funds mortgage. Local expertise is beneficial.
Real Estate Attorney – Reviews contracts, represents buyer's interests, facilitates closing and paperwork. One experience with luxury deals is recommended.
Appraiser – Independently evaluates property's fair market value. Approved by lender.
Home Inspector – Identifies any issues or defects with the property. Buyer chooses inspector.
Assembling the right team of professionals ensures a smooth transaction from start to finish.
Tips for Securing the Best Luxury Mortgage
When seeking mortgage approval for a high-end property in Ghana, keep these tips in mind:
Shop multiple lenders – Compare interest rates, fees, and closing costs. Aim for the best overall value.
Opt for longer terms – 30-year mortgages have lower monthly payments. Good for managing cash flow.
Make a sizable downpayment – At least 20-30% down helps secure the best rates and terms.
Seek a fixed rate – Avoid unpredictable rate fluctuations and payments of adjustable rate mortgages.
Improve your credit – Demonstrate 6 months of perfect credit history for an advantage.
Liquidate investments – Use proceeds from stocks or bonds as downpayment funds.
With proper preparation and a comprehensive understanding of the mortgage process, you can be well on your way to owning a luxury home in Ghana!
Conclusion
We hope this guide has illuminated the key steps and considerations for obtaining mortgage approval on a luxury property in Ghana. With home prices continuing to rise across Accra and other major markets, buyers should engage the right team early and prepare documentation thoroughly. VAAL Ghana, a leading real estate developer in Accra, has a deep understanding of the high-end market and relationships with top lenders to help luxury buyers navigate the financing process smoothly. Contact us today to explore Harmonia Residence, Accra's most exclusive new development of lavish 1,2 & 3 bedroom apartments and penthouses. Begin your journey to owning an exceptional property in a prime location!
FAQs
What credit score is needed for a luxury mortgage?
Most lenders require a minimum credit score of 680-720 for luxury mortgages, but scores of 740+ are ideal for securing the best rates and terms. Improving your score can significantly benefit a luxury home purchase.
How much downpayment is typical for luxury real estate?
A downpayment of at least 20-30% is expected for luxury properties and high-end neighbourhoods. Larger down payments allow better mortgage rates and loan-to-value ratios.
What debt-to-income ratio do lenders prefer for luxury mortgages?
Lenders generally prefer a maximum debt-to-income ratio of 36% for approval on luxury home loans. Keeping ratios low demonstrates the ability to manage larger mortgage payments.
Should I use a mortgage broker or contact lenders directly?
Brokers have relationships with many lenders and can help find competitive rates. But for luxury purchases, directly contacting large banks and private lenders may offer access to more flexible programs and terms.
How can I speed up the mortgage approval process?
Providing complete documentation upfront, securing pre-approval early, and maintaining open communication with your lender and real estate agent are key to expedite mortgage approval for a luxury purchase. Start the process well in advance.