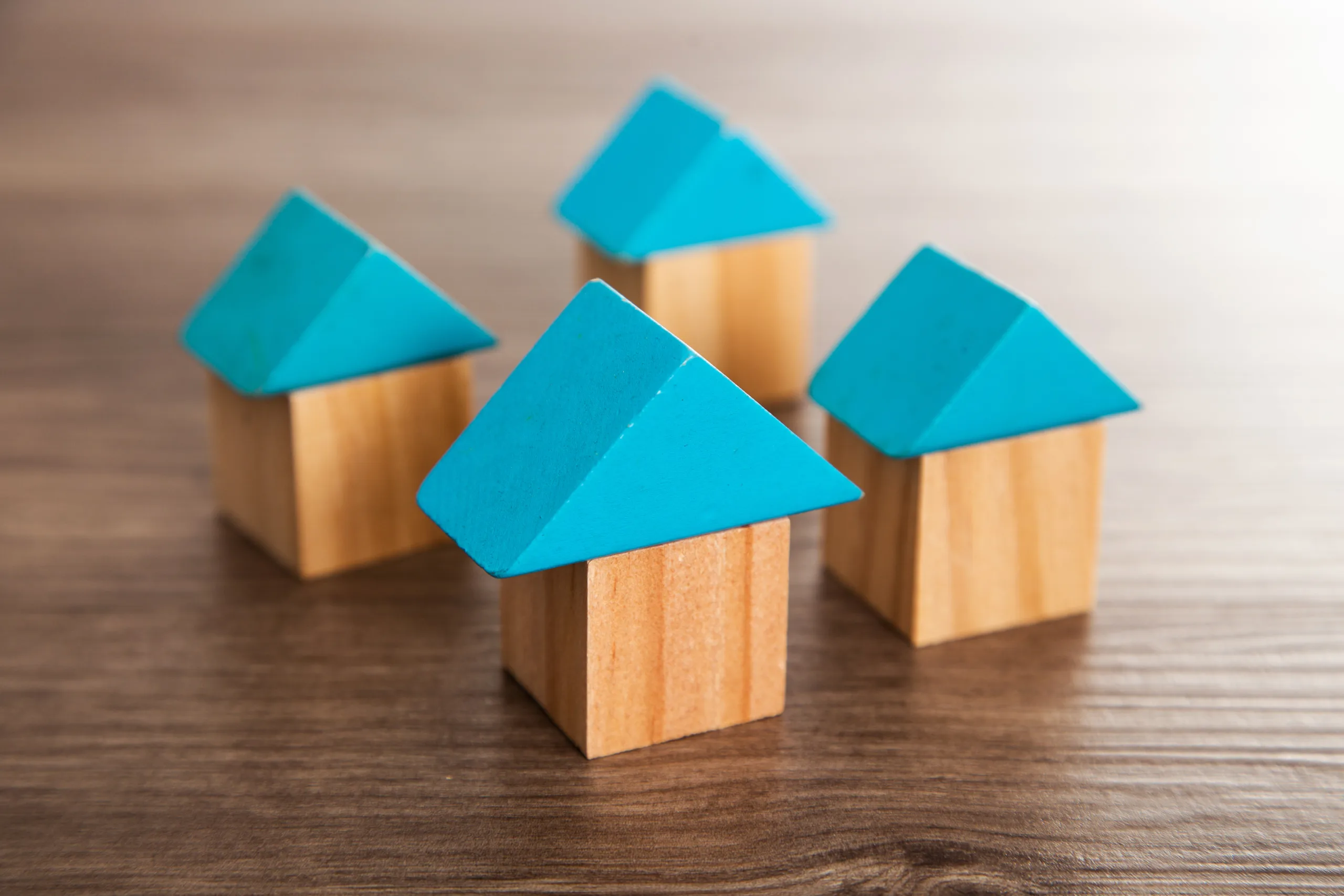 Purchasing luxury real estate in Ghana can be an exciting yet challenging endeavour, especially when it comes to financing. With high price tags, stringent requirements from banks, and limitations on traditional mortgages, luxury homebuyers need flexible and innovative financing options to make their dream a reality. Fortunately, Ghana's real estate sector has matured over the years, bringing about new creative financing solutions for acquiring upscale properties.
Challenges of Financing Luxury Properties in Ghana
Several factors make financing luxury properties in Ghana difficult:
High property costs – Luxury homes in prime locations like Airport Residential Area or East Legon have price tags running into millions of dollars, sometimes over $1-2 million. This is challenging for buyers to finance entirely through cash or traditional bank loans.
Strict lending criteria – Banks have stringent requirements for giving out large mortgage loans, including high down payments of 40-50%, proof of high and steady income flows, and flawless credit scores. These criteria lock out many potential buyers.
Low loan-to-value ratios – The maximum limit that banks can provide as a mortgage loan compared to a property's value is about 60-80%. This loan-to-value ratio is lower for luxury homes, forcing buyers to make large down payments.
Foreign exchange risks – Foreign luxury home buyers face foreign exchange risks when paying in dollars or converting to local currency. The cedi depreciation over time can significantly increase costs.
Limited financing options – Until recently, financing choices were limited to bank mortgages and loans from a few dedicated home finance firms. New creative solutions are now emerging.
These limitations make traditional financing methods insufficient for most luxury home buyers in Ghana. This has led to innovation and new financing models that creatively fill the gap.
Creative Financing Options for Luxury Homes in Ghana
Here are some emerging creative financing solutions enabling more Ghanaian professionals, diaspora members, and foreign investors to achieve their dream luxury home:
Fractional Ownership
Fractional ownership allows multiple investors to jointly own a high-end property and share its use. Luxury development is divided into 12 or 24 shares, which buyers can purchase individually as fractions of the whole property. This divides the purchase cost, enabling more buyers to enter the luxury market. Owners get a dedicated use period each year when they can occupy the property as their private residence. When not in use, the home is professionally managed and rented, with owners getting their share of rental income.
Benefits
Lower purchase costs and entry barriers compared to sole ownership
Hassle-free shared maintenance and property management
Earn rental income during unused periods
Flexible usage options
Increased buying power – jointly own prime properties normally unaffordable
Developer Mortgages
Many real estate developers now offer in-house mortgage loans to clients through partnerships with banks or financing firms. This helps buyers access larger loan sizes of 60-90% of a property's value with easier requirements compared to traditional lenders. Interest rates are also negotiated lower. Local developers like Clifton Homes and Manet Housing provide such in-house mortgages for their projects.
Benefits
Access to larger loan sizes is not easily available with banks
Get lower interest rates through developer negotiations
Faster processing and approvals
Flexible repayment terms tailored to client needs
No strict credit score requirements
Progressive Payment Plans
Luxury developers now offer extended progressive payment plans, enabling buyers to pay the purchase price in instalments over 12-36 months. Only a small down payment of 10-20% is required initially. Buyers can take possession of the property after the first few payments and gradually complete payments while living in it. This helps manage cash flows better.
Benefits
Pay in instalments rather than the lump sum
Low initial payment commitment
Move in early and pay gradually
Balance cost with income cash flows
No financing required
Diaspora Mortgages
Mortgages targeted at Ghanaians living abroad and foreign nationals offer flexible terms tailored to non-residents. These include lower down payments of 20-30%, usage of international income statements, and no local credit history required. Some banks like Standard Chartered and Stanbic Bank, now offer such mortgages for expatriate workers and diaspora members investing back home.
Benefits
Available to non-resident Ghanaians and foreign buyers
Lower down payments required
Flexible terms and rates
Use international income proofs
No need for a local credit history
Co-Ownership/Co-Investment
Jointly investing and co-owning a luxury property with family members, business partners or a group of buyers is an emerging financing solution. It allows sharing the purchase costs and entitlements. Documentation is done specifying each person's ownership percentage, usage rights, sale conditions, etc. The property can also be held by a company/trust jointly owned by the investors.
Benefits
Pool finances with others to buy prime properties
Clearly documented sharing terms
Leverage the expertise of co-investors
Enabling co-investment by Ghanaians abroad
Leveraging Rental Income
Luxury developers facilitate buyers to earn rental income by managing the property's unused periods as a short-term rental. Earnings can cover loan repayments and contribute substantially towards owning the property. At MetroQuad's projects, rental returns range from 8-12% yearly after costs, enabling buyers to pay off a 20-year loan in 12-15 years.
Benefits
Rental income services repayments
Yields of 8-12% per year achievable
Fully managed by the developer
Own the home faster by reinvesting income
Home Equity Financing
Banks now offer home equity loans that allow borrowers to access finance using the equity value gained on their existing property as collateral. The loan amount can go towards purchasing a larger luxury home. Only the equity released needs to be financed, making it easier than a traditional mortgage.
Benefits
Use the equity in the existing home for the new purchase
Lower amounts to finance
Potential for better rates than other loans
Quick approval leveraging the home's value
By creatively tapping into solutions like fractional ownership, developer mortgages, extended payment plans, diaspora loans, co-investments, and home equity, luxury home buyers can overcome traditional financing barriers. Industry experts predict such creative models to soon dominate Ghana's market.
Choosing the Right Financing Mix
The best financing solution for a luxury home purchase depends on the buyer's unique situation. Here are some tips on choosing the optimal route:
Assess budget, income streams and down payment capacity realistically
Opt for fractional or co-ownership to lower initial purchase costs if self-financing is limited
Negotiate developer mortgages or progressive payment plans if available
Diaspora Ghanaians should evaluate diaspora mortgages
Compare interest rates and repayment timelines across options
Understand ongoing costs – maintenance fees, taxes, utilities
Consider potential rental income and how it impacts costs
Seek professional financial advice if needed on evaluating options
The right financing architecture can be designed by combining options. For instance, a diaspora buyer may put a 30% down payment, take a developer mortgage for 50%, and opt for a co-investor to jointly finance the balance 20%. Creative blending is key.
Outlook for Luxury Real Estate Financing in Ghana
Industry experts foresee accelerated evolution in luxury financing as Ghana's real estate market matures:
Increased Access to Financing
As new financiers and alternative credit sources enter Ghana's real estate sector, the availability of financing will improve. Developers also continue to broker innovative funding partnerships. Reduced dependence on traditional lenders will give buyers more options.
Lower Cost of Financing
Greater competition between funding sources and higher liquidity in the sector will lower the cost of capital over time. Interest rates offered for projects and to buyers will become more attractive.
More Financial Product Innovation
Banks and alternate lenders will continue innovating products like diaspora mortgages, home equity loans, and fractional/shared loans tailored to luxury buyers. Technology will also enable new models.
Strengthened Regulations and Consumer Protection
As the market grows, regulation will strengthen to protect buyers and investors. But increased transparency will also make financing easier and more secure for genuine buyers.
With increasing demand for luxury homes from mobile global citizens and within Ghana, Developers and policymakers are working to make financing more creative, accessible and affordable. This promises an exciting future where more Ghanaians and foreign investors can fulfil their luxury living ambitions. The dream of owning a premium property is set to become an achievable reality for many more.
Conclusion
The emergence of new creative financing solutions is making the luxury real estate market more accessible for aspiring buyers in Ghana. With options like developer financing, extended payment plans, diaspora mortgages, and leveraging rental income, the challenges of high prices, strict lending criteria, and down payment constraints are being overcome. For buyers seeking innovative luxury living spaces in Accra's prime locations, VAAL Ghana has an excellent new offering – Harmonia Residence – located in Airport Residential Area. With studio to 3-bedroom units starting at $500,000 onwards and facilitated vacation rentals providing attractive rental income, Harmonia enables easy access to luxury and stable passive returns.
5 Key Questions Answered about Luxury Real Estate Financing in Ghana
1. What percentage down payment is typically needed for a luxury home purchase in Ghana?
For a traditional mortgage from a bank, a 40-50% down payment is usually required for luxury properties valued at $500,000 and above. But alternate financing options like developer mortgages and fractional ownership now enable down payments between 10-30% of the purchase price.
2. What credit score do lenders look for when financing a luxury home?
Banks typically require a minimum credit score of 700 and prefer 750 and above for large luxury mortgages. However, other financing routes like developer mortgages consider factors like income stability rather than only credit score. Foreign luxury buyers are also offered financing based on international credit history.
3. How can diaspora Ghanaians finance buying a luxury property back home?
Diaspora mortgages are a popular route enabling Ghanaians abroad to access financing for properties in Ghana using their foreign income proofs and international credit histories. Lower down payments of 20-30% are required compared to resident buyers. Co-investing with family is another effective route.
4. Are there financing options available without requiring a down payment?
100% financing options are limited, but developers' payment plans allow buying luxury homes with only 10-15% down initially. The balance cost is paid in instalments over 12-24 months. Other options like home equity loans and co-investors can also reduce initial outflows.
5. How important are rental returns when financing a luxury property?
Earning rental income by placing your unused luxury property in a vacation rental program can offset loans and accelerate repayment. Returns of 8-12% per year are achievable, enabling buyers to pay off a 20-year loan in 12-15 years and retain full ownership faster.